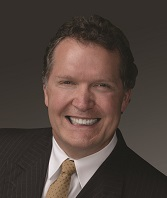 Atlanta, GA (PRWEB) May 01, 2015
The Maloney Center for Facial Plastic Surgery is pleased to announce two exclusive offers to area residents. From May 11, 2015 - May 15, 2015 clients can take advantage of two different special offers featuring Latisse® eyelash treatment, Juvederm® Injectable Filler and Botox® Cosmetic, designed to rejuvenate and smooth skin.
Latisse® is an FDA approved treatment that creates long, full upper eyelashes by stimulating the body's natural eyelash growth cycle.
From May 11-15, 2015 only, patients can purchase a 3ml bottle of Latisse® for $99 (regularly priced at $120).
Also, from May 11-15, 2015 only, when patients purchase two syringes of any Juvederm product they will receive one area (25 units) of Botox for free. Juvederm products include Juvederm Ultra, Ultra Plus and Voluma.
Juvederm® is an FDA approved, hyaluronic injectable gel that is designed to help remedy moderate to severe wrinkles and folds in the face. All injectable treatments will be administered by Dr. Brian P. Maloney, a national trainer for Allergan, maker of Botox® and Juvederm®.
This special, one week offer for Juvederm has the following conditions:

All treatments in the package must be used on the same day
The contents of this package may not be shared or split
This offer may not be combined with any other special offer
This offer may be combined with any Brilliant Distinctions offer
For more information, contact the Maloney Center at 770-804-0007.
Dr. Brian P. Maloney is a double-board certified facial and reconstructive surgeon serving patients in metropolitan Atlanta communities.
ABOUT THE MALONEY CENTER FOR FACIAL PLASTIC SURGERY
Headquartered in Atlanta, Georgia, The Maloney Center for Facial Plastic Surgery is an internationally renowned destination for excellence in facial plastic surgery and custom, individualized care. Dr. Maloney is an award-winning, double board certified facial plastic and reconstructive surgeon. He is a National Trainer for Allergan, makers of Botox Cosmetic™, Juvederm XC™, Latisse ™ and Juvederm Voluma XC™. He is a fellow of the American College of Surgeons and a Diplomat of the National Board of Medical Examiners. He is a National Trainer for Dermapen and The Maloney Center is honored to be certified as the First Dermapen Center of Excellence in the state of Georgia. Dr. Maloney's artistry and specialized approach has resulted in regular features on MSNBC.com, ABC News, Discovery Health, TLC, and CNN Headline News. The Maloney Center for Facial Plastic Surgery is located at 6111 Peachtree Dunwoody Rd., and can be reached at 770.804.0007, or online at http://www.MaloneyCenter.com.