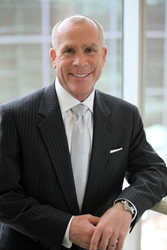 A proper skincare regiment not only helps to prevent the signs of aging like wrinkles, fine lines, and volume loss affecting your skin, but these products can also help preserve the results of dermatologic treatments
San Diego, CA (PRWEB) April 30, 2015
There is no shortage of advice on which beauty products and devices consumers should use. Turn on the TV, log into Facebook or Instagram, or watch YouTube and you'll get plenty of conflicting opinions.
InStyle Magazine's 20th annual poll of top industry experts sets itself apart by polling 133 of the top experts in the United States to put together its list of "Best Beauty Buys." One of the experts participating in this year's poll is San Diego dermatologist Dr. Mitchel Goldman of CL Derm.
Dr. Goldman's specific choices for skin products are featured along with his comments in the May 2015 issue of the magazine. All of them are products Dr. Goldman recommends to his own patients, and are among the carefully selected, limited skin care product lines offered for purchase in the CL Derm retail store.
"A proper skincare regiment not only helps to prevent the signs of aging like wrinkles, fine lines, and volume loss affecting your skin, but these products can also help preserve the results of dermatologic treatments," said Dr. Goldman.
"As I always say, there's no such thing as magic in a bottle. No product can duplicate the results from medical procedures performed by experienced physicians, but the ones I recommend really work," said Dr. Goldman. "If you are going to invest in quality products, they should address your specific skin needs, be non-irritating and non-inflammatory, and most of all, effective."
The products include:
Night Cream for Normal Skin: Neocutis Bio-Cream Riche
Eye Cream for Dry Skin: Neocutis Lumiere
Anti-Aging Wrinkle Treatment: SkinMedica TNS
Other products included in the 2015 InStyle report also recommended by CL Derm include the SkinMedica line of products, developed at CL Derm by Dr. Goldman, Dr. Kimberly Butterwick and Dr. Richard Fitzpatrick; the Clairsonic sonic skin cleaning system; and Colorescience mineral makeup and sunscreens. Sure to be on the list next year is Pomega5, the newest line of natural, organic skin care products. All are offered in CL Derm's onsite retail center.
About Dr. Mitchel Goldman, Cosmetic Laser Dermatology
Mitchel P. Goldman, MD, is a world-renowned, double board-certified dermatologist and cosmetic surgeon, recognized by the American Board of Dermatology and the American Board of Cosmetic Surgery. A graduate of Boston University and Stanford University Medical School, Dr. Goldman is a pioneering researcher on multiple laser techniques, skin rejuvenation, liposculpture and vein therapy. He is a volunteer clinical professor of dermatology at the University of California, San Diego; honorary professor of dermatology for the Chinese Academy of Medical Sciences; and the founder and Medical Director of Cosmetic Laser Dermatology (CL Derm). Dr. Goldman is the Director of the American Society for Dermatologic Surgery Fellowship Program and has practice/hospital affiliations with Scripps Memorial Hospital in La Jolla, California. Read more about Dr. Goldman on our website.