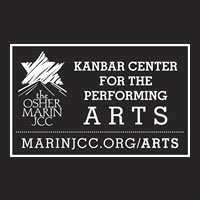 Providing opportunities for people of all ages to participate in the arts.
San Rafael, CA (PRWEB) May 05, 2015
Through it's grant-making to thousands of nonprofits each year, the National Endowment for the Arts (NEA) promotes opportunities for people in communities across America to experience the arts and exercise their creativity.
In the second major grant announcement of fiscal year 2015, the NEA will make a $10,000 grant award to the Kanbar Center for the Performing Arts to support their community engagement through the arts. The NEA will make 1,023 awards totaling $74.3 million nationwide in this funding round.
NEA Chairman Jane Chu said, " The NEA is committed to advancing learning, fueling creativity, and celebrating the arts in cites and towns across the United States. Funding these new projects like the Summer Nights series and other music programs from the Kanbar Center represents an investment in both local communities and our nation's creative vitality."
Kanbar Center Director, Linda Bolt, said, " It's such an honor for our work to be acknowledged through support from the National Endowment for the Arts. Our Summer Nights series of outdoor concerts with food from local restaurants, children's activities provided by local non-profits, dance instruction and more are a perfect example of the work we are doing within this project. The series offers evenings appealing to multiple generations and children 17 years and under are free, as we encourage families to embrace live music together. Additionally, hundreds of free outreach tickets are made available through partnering non-profits, senior facilities and local schools."
To join the Twitter conversation about this announcement, please use #NEASpring2015. For more information on projects included in the NEW grant announcement, go to arts.gov.
Summer Nights at the Osher Marin JCC
The Summer Nights at the Osher Marin JCC was awarded the highest honor, the Zahav Award, for "Programmatic Excellence and User Engagement," from the 2014 JCC's of North America Biennial Excellence Awards. Awarded for "truly outstanding, visionary initiatives with maximum impact or potential for change," the 2014 Summer Nights Series will continue to offer original music from different cultures and opportunities for audience engagement, from ages 2 to 102.
7/11- Bluegrass Night: Hot Buttered Rum
7/28- Hawaiian Islands: Hapa
7/25- SF Homegrown/almost Country: The Lady Crooners | 'Til Dawn opens
8/1- Afro-Cuban: Ricardo Lemvo & Makina Loca
8/8 Celebrate Puerto Rico: Plena Libre
The Kanbar Center for the Performing Arts is the Performing Arts Department within the Osher Marin Jewish Community Center in San Rafael, California. For over 20 years we have spread the power of music, voice, humor, taste, culture, movement and words throughout the community by presenting classical music, club style dancing events, comedy, musical concerts, theater and performance in the grand Hoytt Theater, lectures, chats and demonstrations in the Kurland lounge and great world music & dancing for all ages outdoors under summer skies on Swig Field. All are welcome; no membership is required to attend. The Center is centrally located in Marin County and just 1/4 miles east off Hwy 101.