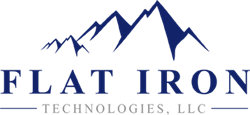 Flat Iron Technologies Launches the Global Information Security Policies and Procedures Packet for NIST, FISMA, DoD, and DFARS UCTI Compliance.
Dallas, TX (PRWEB) May 06, 2015
Information security policies and procedures are now more important than ever regarding compliance with man of North America's leading frameworks and federal mandates, such as NIST, FISMA, DoD, and DFARS UCTI. Developing such documentation can be incredibly time-consuming, expensive, and laborious, so turn to the proven and trusted experts at Flat Iron Technologies, LLC today and save hundreds of hours and thousands of dollars on policy creation.
Available for immediate download, the premier product offering from Flat Iron Technologies, LLC is called the Global Information Security Compliance Packet (GISCP), an incredibly well-written set of information security policies and procedures totaling more than 3,000 pages. From essential policies to organizational checklists, templates – and so much more- the GISCP is quite simply the very best set of security documentation found anywhere in the world today. More specifically, the GISCP is a perfect fit for helping businesses all around the globe comply with the following security frameworks, mandates, and other industry specific requirements:

ISO 27001
ISO 27002
PCI DSS
Sarbanes Oxley
AICPA SOC 1 and SOC 2
ITIL
COBIT
COSO
Cloud Security Alliance (CSA)
SANS Institute
Open Web Application Security Project (OWASP)
NIST SP 800 Publications
NIST National Vulnerability Database
Defense Information Systems Agency (DISA) Security Technical Implementation Guides (STIGs)
United States Computer Emergency Readiness Team (US CERT)
And many more.
From DFARS UCTI compliance to the Payment Card Industry Data Security Standards (PCI DSS), whatever the compliance mandates are, Flat Iron Technologies, LLC, has the resources and documentation for assisting businesses in today's hectic environment. Visit flatirontech.org to learn more about the high-quality, professionally developed information security policies and procedures packets.