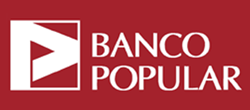 You can't deliver a successful BPM initiative if you can't measure it; we have successfully delivered financial product launches across 1,500 branches globally with help of Bizagi's solution
The Netherlands (PRWEB UK) 6 May 2015
The Shared Services & Outsourcing Network (SSON) has partnered with Bizagi for the 15th Annual European Shared Services & Outsourcing Week to help practitioner organisations transform their businesses by leveraging Business Process Management (BPM) to underpin their Shared Services strategy.
The Shared Services & Outsourcing Week is a networking and benchmarking platform for SS&O practitioners, catering to executives from different functions (HR, Finance, Accounting, Procurement and Multi-Function), cross-industry (including Manufacturing, Life Sciences, Hospitality and Banking/Finance) and SSC maturities (Planning & Launching to GBS).
In a sponsored workshop, Bizagi customer Raimo KESTI, COO, Aliseda SGI, Grupo Banco Popular will focus on 'BPM: Unlocking Value through Process'. With a vast experience of delivering BPM projects across a wide range of organisations, Raimo will unveil the most relevant Best Practices and pitfalls involved in implementing BPM into businesses of different maturity.
Raimo's experience shows that the impact of process excellence and BPM initiatives extend beyond the role of IT and require true integration and business collaboration. By attending Raimo's session, attendees will also gain a pragmatic and holistic view of process led transformation and understand the core building blocks to delivering maximum value. Read more about the Banco Popular experience here.
Raimo KESTI, COO, Aliseda concludes:
You can't deliver a successful BPM initiative if you can't measure it; we have successfully delivered financial product launches across 1,500 branches globally and measured/improved their effectiveness with real-time dashboards, part of the Bizagi Reporting platform.
Other confirmed speakers are CXOs, Global Heads, SVPs and Directors from companies including AstraZeneca, eBay, PepsiCo, Siemens, Specsavers, Vodafone, and Zurich. Tickets to the event, which takes place May 19-21, 2015 in Amsterdam, The Netherlands, are available on http://www.ssoweek.com/bizagi