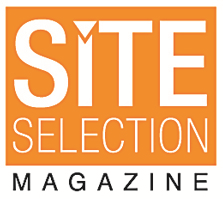 Atlanta, GA (PRWEB) May 07, 2015
Site Selection magazine has released its Global Best to Invest rankings of global countries and metro areas; the Top Competitive States recognizing excellence on the part of a state-level economic development group; the Top US Economic Development Groups of 2014; and the Top Deals of 2014. In addition, Site Selection magazine announced its first annual Global Best to Invest Top Agencies for 2015, recognizing excellence among global economic development organizations.
Rankings are based on a variety of criteria including capital investment and jobs, both total and per capita, generated by private-sector facility projects tracked in Conway's proprietary New Plant Database. The Top Agencies awards were determined by the magazine's editors and a panel of foreign direct investment experts and site selectors looking at factors ranging from agency responsiveness to protecting client confidentiality to after-care services.
Coverage of these awards appears in the May 2015 issue. Web editions of the stories will be posted at SiteSelection.com the first week of May.
Site Selection magazine, published by Conway, Inc. since 1954, delivers expansion planning information to 48,000 subscribers, many of them employed by fast-growing firms. Site Selection is also available online (http://www.siteselection.com). Site Selection's growing family of e-newsletters includes the weekly Site Selection Dispatch; The Site Selection Energy Report; The Site Selection Life Sciences Report (monthlies); Site Selection International and The Site Selection Aerospace Report (bimonthlies); and The FDI Report from Conway Events.
Conway, Inc., is an international publishing, consulting, association management and events company headquartered in Atlanta. The firm manages the Industrial Asset Management Council, the Global FDI Association and organizes the annual World Forum for Foreign Direct Investment. Conway also owns and manages Conway Events, a London-based events firm focused on foreign direct investment and global corporate location trends; Berlin, Germany-based Conway Advisory, managed by Terrain Global, a site selection consulting firm specializing in foreign direct investment; and New York–based Conway PR & Marketing, an international public relations and marketing agency specializing in economic development, inward investment trade and macro-tourism.