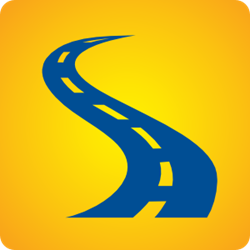 We recognize the need for businesses to cater to their clients while acting responsibly, and this tool will equip food professionals with the knowledge they need to pass their certification test
Boston, MA (PRWEB) May 07, 2015
Dynamic Path, a leader in test prep services, announced today the availability of its new free Alcohol Safety Exam Prep module.
The module is aimed at helping restaurant managers, professional bartenders, and any front-of-house staff who wish to serve alcohol to earn their Alcohol Safety Certification. The material encompasses topics taught in the National Restaurant Association's ServSafe Alcohol Course. Upon completing the course, students can take the ServSafe Alcohol Proctored Exam or the SafeServ Alcohol Primary Exam to obtain final certification. Businesses employing individuals who have completed the certification can mitigate liability in lawsuits and enjoy lower liquor liability insurance premiums.
The 150 study questions in the full module cover topics from the ServSafe training course, including knowledge of alcohol laws, recognizing and preventing intoxication, checking identification, and handling difficult situations. Students can set their own question and time constraints in the software to further simulate the exam experience.
In addition to assessing a students' knowledge of the course material, the module also provides correct answers and detailed explanations to improve the test taker's expertise. All answers and explanations were created exclusively for Upward Mobility by an alcohol safety-certified professional.
"The Alcohol Safety Certification module is a very important addition to our portfolio," said Victoria Slingerland, CFO and co-founder of Dynamic Path. "We recognize the need for businesses to cater to their clients while acting responsibly, and this tool will equip food professionals with the knowledge they need to pass their certification test."
Users can preview the first 50 questions of all modules for free on both the Dynamic Path app and the website, which now offers exam study tools with hundreds of study questions for over 150 exams. To view these practice tests, visit the Alcohol Safety Certification Exam prep module on the Dynamic Path website.
Dynamic Path is a test prep app and website enterprise based in Boston. Dynamic Path prides itself on providing free and low-cost test prep for over 150 professional and academic standardized exams, including high school and college admissions tests, IT certification exams, business and professional development exams, teaching exams, and medical board exams.