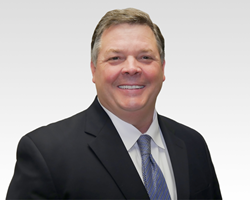 Irvine, Calif. (PRWEB) May 07, 2015
Kim Solomon, joins Keating Dental Arts as Vice President of Sales and Marketing. Prior to joining KDA, Solomon was the Director of Digital Dentistry & Regenerative Solutions at Nobel Biocare for five years where he spearheaded the NobelProcera / NobelClinician product lines, and in 2013 successfully launched the first Nobel Biocare branded regenerative solution line "creos", allograft and xenograft materials in the North American and Canadian markets.
Solomon has an extensive background in the dental arena, beginning his career as a dental technician at Dental Pro-Lab of Florida, he later opened his own laboratory "Dental Designs of Citrus" where he specialized in crown and bridge restorations. Working with dentists early in his career provided a solid foundation of understanding the relationship synergy between laboratory, clinician and patient. Treating more patients better is the focus and commitment to his clients.
Moving from the laboratory into dental sales was a smooth transition for Solomon. He began his career with Ivoclar, North America as a technical sales representative. Understanding the laboratory business model and the needs of the dental community, he expanded his services and product growth through educational venues, dental school support and local study club events.
Today's dental laboratory faces new challenges in deciding product offerings that meet and exceed client expectations, navigating the ever changing digital format and staying abreast in the digital media environment to connect with customers in all phases of their professional journey.
Keating Dental Arts is one of California's leading national dental laboratories. Opening in 2002, Shaun Keating, CDT, made his mission to provide the finest restorations, incorporating innovations such as the lab's hallmark in-lab seven quality assurance protocols that ensures each case is delivered at the highest level of satisfaction, all with five-star customer service.
Prior to joining KDA, Solomon held management positions at Keystone Dental, BioHorizons, Zahn Laboratory Division (formally Jeneric/Pentron) and Vident.
-30-