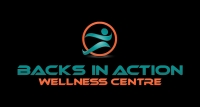 How much physical activity should you be getting every day?
Vancouver, BC (PRWEB) May 06, 2015
Vancouver Chiropractic Clinic, Backs in Action Wellness Center, has recently shared their new blog containing the Canadian Physical Activity and Sedentary Behavior Guidelines, originally provided by the Canadian Society for Exercise Physiology (CSEP). Since the CSEP is the principal body for physical activity, health and fitness research and personal training in Canada, its guidelines on physical activity and exercise are highly beneficial and a rich resource for many people.
"Are you and your family wondering about the minimums regarding physical activity," states the blog by Backs in Action. "How much physical activity should you be getting every day? The Canadian Physical Activity and Sedentary Behavior guidelines can help. You can use these guidelines along with the other resources that the Canadian Chiropractic Asociation has provided previously including Fit in 15, and the Straighten Up Canada App to help develop a framework and plan for you and your family to live a more healthy, active life."
The blog goes on to explain what physical activity is and what the guidelines revolving around this form of exercise are. It further defines sedentary behavior and its respective guidelines, highlighting the benefits along the way. As an experienced East Vancouver Chiropractic and Massage Therapy Clinic, Backs in Action is always ready to provide its existing and prospective customers with more information on their health and fitness.
About Backs in Action
Backs in Action is a Vancouver Chiropractor that provides a wide range of services for its clients, which are all focused on helping to relieve pain and encourage a balanced and enjoyable life. The team at Backs in Action consists of passionate and committed individuals, who are all highly skilled in their areas of expertise. Backs in Action is located in Suite #203 at 1750 East 10th Avenue, in Vancouver, British Columbia. For more information call 604-876-9977 or visit the website http://backsinaction.ca.