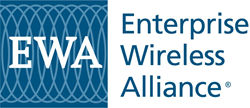 Herndon, VA (PRWEB) May 07, 2015
The Enterprise Wireless Alliance (EWA), the national association serving the business enterprise wireless community, announced today its Call for Speakers for the 2015 Wireless Leadership Summit, the annual gathering of leaders in the wireless sales and service provider and vendor communities. Co-hosted by EWA and TRN International, the Wireless Leadership Summit provides opportunities for networking as well as discussion of new technologies, the regulatory environment, business opportunities and strategies for success.
The 2015 Wireless Leadership Summit will be held at the W Atlanta-Midtown in Atlanta, Georgia, October 7-9. Sponsorship and exhibition opportunities are available. For more information, contact Conference Director Elaine Walsh at 1-520-620-0063.
Registration for the Summit is now open.
About the Enterprise Wireless Alliance
EWA is an FCC-certified frequency advisory committee that provides license preparation, spectrum management and associated services to business enterprises, public safety entities and wireless sales and service organizations. Membership in EWA is open to users of wireless communications systems, vendors, system operators and service organizations. EWA is the creator of Cevo™, the industry's first mobile app for frequency inquiries. Additional information about membership and services is available at http://www.enterprisewireless.org.