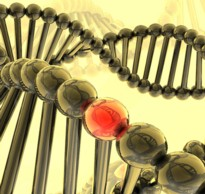 BAP1 IHC may have a role to predict prolonged survival.
Raleigh, NC (PRWEB) May 08, 2015
Scientists in St. Leonards, Australia say a missing or mutated BAP1 gene may bode well for extended survival in people with pleural mesothelioma. Click here to read the full article on the Surviving Mesothelioma website.
Doctors at Royal North Shore Hospital analyzed the cases of 229 pleural mesothelioma patients diagnosed between 1991 and 2014. They found that people missing the BAP1 tumor suppressor were more likely to be diagnosed at a younger age and to have the epithelioid subtype – both factors that improve survival odds.
"BAP1 IHC may have a role to predict prolonged survival or triage formal genetic testing for germline BAP1 mutation in patients presenting with mesothelioma," writes anatomical pathologist Dr. Mahtab Farzin, one of the study's authors.
Mesothelioma patients without the BAP1 gene had a median survival of more than 16 months while those with intact BAP1 survived for a median of just 6.34 months.
"Prognosis is a critical part of treatment planning," says Surviving Mesothelioma's Managing Editor Alex Strauss. "The more mesothelioma patients and their doctors can know about their outlook, the better decisions they can make."
For the full article on this important new research, including detailed study results, see Genetic Mutation Improves Mesothelioma Survival Odds, now available on the Surviving Mesothelioma.
Farzin, M et al, "Loss of expression of CAP1 predicts longer survival in mesothelioma", May 1, 2015, Pathology, Epub ahead of print, http://www.ncbi.nlm.nih.gov/pubmed/25938359.
For nearly ten years, Surviving Mesothelioma has brought readers the most important and ground-breaking news on the causes, diagnosis and treatment of mesothelioma. All Surviving Mesothelioma news is gathered and reported directly from the peer-reviewed medical literature. Written for patients and their loved ones, Surviving Mesothelioma news helps families make more informed decisions.