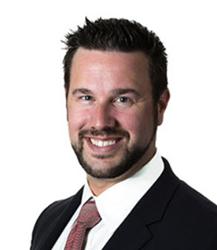 Family law deals with some of the most significant and sensitive parts of our clients' lives, and so we aim to help our clients to the best of our abilities and make this difficult time as stress-free for them as possible
Denver, CO (PRWEB) May 07, 2015
To better service clients, Goldman Law, LLC, a reputable Denver divorce and family law firm headed by Scott D. Goldman, has recently expanded into Boulder, CO and Broomfield, CO through two new satellite offices.
Goldman Law, LLC is an top rated Denver area law firm focused primarily on helping clients with family law issues involving divorce, military divorce, paternity disputes, annulments and legal separations, child custody and visitation, division of assets, high net-worth couples, pre and post-nuptial agreements, domestic violence allegations, and restraining orders.
The attorneys at the Goldman Law are also experienced at handling adoption cases, LGBT family issues, and modifications to child custody and visitation agreements, as well as to spousal support payments.
"Family law deals with some of the most significant and sensitive parts of our clients' lives, and so we aim to help our clients to the best of our abilities and make this difficult time as stress-free for them as possible," shares Goldman. "With our two new satellite offices, we hope to provide convenience by making our quality legal services even more accessible to both current and future clients in Boulder, Broomfield and their neighboring areas."
Scott D. Goldman, managing member of the firm, founded Goldman Law, LLC on the principle that each and every individual is deserving of ethical and professional legal representation. He is a firm believer that the right attorney advocating for a person's interests can be crucial in obtaining a favorable outcome, and so he is deeply devoted to watching out for his clients' best interests and protecting what is most important to them.
The skilled legal team at Goldman Law, LLC strive to utilize their knowledge, experience, and resources to provide aggressive representation and personalized attention to each one of their clients, and ultimately help them to obtain the most advantageous results possible. They commit to provide their clients with high-quality legal services, including regular case updates and professional advice throughout the entire legal process.
To schedule a consultation with an experienced family law attorney from Goldman Law, LLC contact one of the offices below:
Goldman Law, LLC
44 Cook St
Denver CO 80206
(303) 656-9529
http://goldmanlaw303.com
Goldman Law, LLC
4450 Arapahoe Ave #100
Boulder, CO 80303
(303) 974-1099
http://goldmanlaw303.com/boulder-divorce-attorney/
Goldman Law, LLC
12303 Airport Way #200
Broomfield, CO 80021
(303) 957-3095
http://goldmanlaw303.com/broomfield-divorce-attorney/