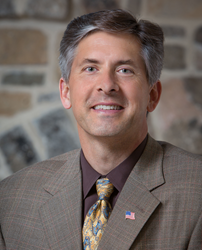 Raritan, New Jersey (PRWEB) May 08, 2015
Robert Iola, an independent financial advisor affiliated with Commonwealth Financial Network® and President of IFG Wealth Strategies in Raritan, New Jersey, has achieved Commonwealth Winners Circle status for 2015. This distinction recognizes successful financial advisors based on a ranking of annual production among Commonwealth's network of approximately 1,600 financial advisors. Commonwealth is the nation's largest privately held independent broker/dealer–RIA and the broker/dealer of choice for Robert Iola.
Wayne Bloom, CEO of Commonwealth, said, "We are pleased to recognize Robert Iola with this exclusive distinction. As a highly regarded advisor within the industry and a valued member of the Commonwealth community, Robert represents the scale and stature of a Winners Circle-level advisor, and we look forward to his participation in our conference."
In honor of this distinction, Robert has been invited to join his peers at the Commonwealth Winners Circle conference at the Ritz-Carlton in Sarasota, Florida. The conference will offer attendees an array of networking and educational opportunities focused on delivering indispensable service to clients and offering strategies for continuing to grow and evolve an advisor's business.
"It is a wonderful honor to achieve Winners Circle recognition for my staff, my family and me personally." – Robert Iola
About IFG Wealth Strategies
IFG Wealth Strategies has been providing individuals and organizations with financial guidance since 1990. Located at 1124 US Hwy 202, suite A3, Raritan, NJ 08869, the advisors of IFG Wealth Strategies pride themselves on crafting the Total Wealth Solution™, their proprietary financial planning process, for each client. For more information, please visit http://www.ifg1990.com.
Securities and advisory services offered through Commonwealth Financial Network®.
Member http://www.FINRA.org / http://www.SIPC.org, a Registered Investment Adviser. Fixed insurance products and services offered by IFG Wealth Strategies, 1124 US Hwy 202, Suite A-3 Raritan, NJ 08869 (908) 800-2640 ###