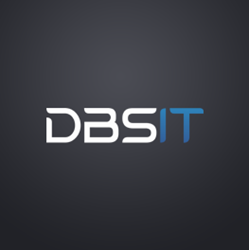 When it comes to customer satisfaction, our goal is to go beyond your expectations.
Perth, WA 6000 (PRWEB) May 11, 2015
DBSIT is a software company based in Perth, which has been offering software development and IT solutions both in Australia and internationally since 2007. Their commitment to client satisfaction is great news for the environmental industry in Perth, as the company has recently announced that they will soon be offering their services to the industry.
It has long been known that environmental activists have been struggling to make change in Western Australia. Perth residents have also been campaigning to prevent fracking for unconventional gas, mostly because of fears of water supply contamination.
Sadly, the environmental industry in Perth is usually competing, rather than co-existing with other industries in Western Australia, such as the mining, gas, and oil industries. DBSIT have worked with all of these industries, and are happy to use their experience and knowledge to support the environmental industry.
The industry can only benefit from the services of DBSIT, a company which from the beginning has shown a commitment to excellence, innovation, and customer service.
When asked for a comment, a spokesman from DBSIT said "Australians have long proved that they are committed to protecting the environment, and ensuring that Australia is a clean place for our children. We're looking forward to providing the environmental industry in Perth with the best solutions possible, so that they can continue the crucial work they do daily."
DBSIT have always been committed to supporting the community in Perth, and Western Australia. They have a strong focus on delivering solutions that are tailored for each business and industry, and providing ongoing support for all of their clients.
Because DBSIT offers services in software development, IT support services, and consulting, they can solve problems, and provide solutions for businesses both large and small. The company has worked with companies around the world, and this means that they're used to thinking out of the box, and each team member has been chosen for specific skills, as well as their ability to think critically, and work well under pressure.
Indeed, DBSIT have long been rewarding innovation, and take pride in offering cutting-edge solutions, and developing software that meets the needs of businesses both now, and into the future.
The environmental industry in Perth with have plenty of work to do in the coming years, as Australia struggles to walk the line between being environmentally responsible, and keeping jobs available in Western Australia in industries like gas and mining.
By using the services of DBSIT, the environmental industry will be able to spend less time dealing with software and technology issues, and more time doing what it does best-protecting the environment in Perth and Western Australia.
Businesses which need custom software development in Perth are in luck, as DBSIT will continue to offer their expertise to both small and large companies in the area. If you need to hire a software developer in Perth, you can't go wrong with DBSIT. Give them a call today for more information on how you can benefit from their experience.