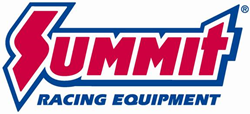 Tallmadge, OH (PRWEB) May 15, 2015
By adjusting the fuel map tables, JET Powr-Flo Mass Airflow sensors allow for a better air/fuel ratio than restrictive OE sensors. The optimized airflow creates better combustion, which delivers more torque, more horsepower, and increased fuel economy.
Better still, Jet says its Powr-Flo sensors create even more power with other modifications, like ECU tuning, a cold air intake, or a performance exhaust system.
Installing a Jet Powr-Flo Mass Airflow sensor couldn't be easier, either. The sensors are fully compatible with factory electronics systems and, in most cases, the physical installation requires little more than unbolting the OE sensor and replacing it with the upgraded Powr-Flo version.
There are over 40 varieties of Jet Powr-Flo Mass Airflow sensors, covering most common late model engines. Jet Performance has also recently introduced a new sensor to cover 2015 GM applications.
Summit Racing Equipment
http://www.SummitRacing.com
1-800-230-3030