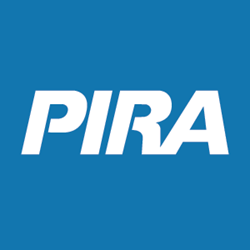 The lowest crude and product imports of the year could not manage to substantially change the week-on-week stock build because reported demand fell sharply to the weakest level of the year.
New York, NY (PRWEB) May 12, 2015
NYC-based PIRA Energy Group reports that Cushing crude stocks hit record high, but big draws coming. In the U.S., stock excess marginally narrows. Specifically, PIRA's analysis of the oil market fundamentals has revealed the following:
Cushing Crude Stocks Hit Record High, but Big Draws Coming
Crude prices rebounded in April, as rig counts continued to drop and shale production appeared to be leveling off. Cushing stocks rose to a record 62 MMB, but Canadian stocks dropped, as the flood of exports to the south continued. These volumes will be sharply lower over the next few months. In addition to less crude from Canada, Cushing will receive less from Midland, while sending more out to the Gulf Coast. Stocks at Cushing have likely peaked.
U.S. Stock Excess Marginally Narrows
The lowest crude and product imports of the year could not manage to substantially change the week-on-week stock build because reported demand fell sharply to the weakest level of the year. The overall inventory build was marginally lower than what occurred last year in the same week. The obvious noteworthy feature of the data was the first crude stock draw of the year. Gasoline and distillate stocks remain above last year, while the crude excess narrowed.
Aramco Differentials Generally Raised for June Barrels
Saudi Arabia's formula prices for June were just released. Adjustments have been made consistent with a number of important factors Saudi Arabia considers in setting its monthly prices: market value for their crude in the key importing markets, available supply for export against increasing domestic burn during summer, competitiveness against competing grades, and global refining margins. Differentials to Northwest Europe were raised most significantly, $1.10-1.40/Bbl, with the greatest increase on the heaviest grades. Elsewhere, changes were minor.
Constructing a Back-of-the-Envelope Model of the U.S. Jet Fuel Demand
Back-of-the-envelope models succinctly capture the important variables in forecasting a particular petroleum product's demand. PIRA has built just such a model for U.S. kerojet demand. We capture the impact of ticket prices, revenue passenger miles traveled, available seat miles and load factors on kerojet demand. The model predicts U.S. jet fuel demand will increase 3.5% in 2015.
Panama Canal Expansion in 2016 Will Impact U.S. LPG and Condensate Exports More than Crude
When the Panama Canal Authority delivers on its long awaited $5.2 billion canal expansion project next year, the impacts will vary depending on the petroleum market. U.S. exports of LPG and condensate will gain significant competitive advantages due to reduced transit times to Asia, and the subsequent freight cost savings, while the changes to crude oil and refined product trade flow will be relatively minor.
LPG in Asia Dragged Lower
Asian LPG markets followed the rest of the world lower with the June Propane Far East Index losing $19 on the week to settle at $506/MT on Friday, just 50¢ higher than cash. Butane for June delivery was assessed at a $20 premium to C3. Regional LPG prices are becoming increasingly attractive to the petrochemical sector, with C3's discount to naphtha now wider than $70/MT.
Ethanol Values Increase
U.S. ethanol prices advanced during April boosted by lower supply because many plants were shut down for spring maintenance. Higher petroleum values also provided support.
Ethanol Output Plunges
U.S. ethanol production plummeted last week, dropping to a 29-week low 887 MB/D from 921 MB/D in the previous week as several more plants went offline for spring maintenance. Only 35 thousand barrels were drawn from inventories, which remained at a relatively high 20.8 million barrels.
The information above is part of PIRA Energy Group's weekly Energy Market Recap- which alerts readers to PIRA's current analysis of energy markets around the world as well as the key economic and political factors driving those markets.
Click here for additional information on PIRA's global energy commodity market research services.
CONTACT:
PIRA Energy Group
3 Park Avenue, 26th Floor
New York, NY 10016
212-686-6808
sales(at)pira(dot)com