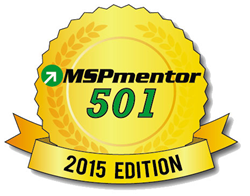 Denver, Colorado (PRWEB) May 14, 2015
Irvine, California-based Synoptek, the number one ranked Managed Service Provider in Colorado, and fifteenth ranked globally, is pleased to announce it is expanding its presence in Colorado. Synoptek's Denver-based 24x7 Enterprise Operations Center (EOC) will expand by 30% adding additional Senior Technicians that monitor and manage client critical systems. These specialists will support diverse technology platforms across servers, network, storage, security and end-user devices around the clock.
Synoptek is a rapidly growing IT managed services, consulting and cloud solutions company. Denver will now become Synoptek's largest operations center. Additional 24x7 centers include Boise, ID, Sacramento, CA and Las Vegas, NV.
Today's announcement of Synoptek's expansion establishes that it is continuing to meet the increasing demand for IT consulting and IT Infrastructure outsourcing services. "We are large enough to provide the breadth and depth of skills needed, but small enough to deliver customer-centric services," said Tim Britt, Synoptek CEO. "Denver is a hub for skilled technology human capital. Coupled with Synoptek's culture of Service Excellence, we are confident that our customers will continue to receive an exceptional experience with the expansion of our Denver, Colorado operations center."
"Synoptek's accelerated growth rate is based meeting the demands of our marketplace as businesses are struggling to keep up with rapidly advancing technology and a shortage of skilled IT staff," said Britt.
Britt also stated, "Colorado has established a vibrant business environment promoting business growth and we are committed to supporting the Information Technology needs of these expanding businesses. Colorado's impressive roster of companies and exceptional IT talent pool make it a great place to manage our global client base."
About Synoptek
Synoptek provides information technology (IT) management services and support to organizations worldwide. In the past five years, Synoptek has been recognized for thought leadership and growth as shown by their awards and recognition ("World's Top 15 Managed Services Provider"–MSP Mentor, 2015). Synoptek delivers consulting, IT management services and cloud services to companies that require enterprise-caliber IT infrastructure for critical business operations. Synoptek leverages professional processes, customer oriented IT architecture, and operational excellence to deliver uninterrupted services demanded by today's market. Synoptek provides both secure cloud IT solutions and on-premise IT management. By leveraging Synoptek's solutions, customers receive predictable service levels, security, scalability and a global delivery partner to support their critical IT operations
For more information Visit http://www.synoptek.com