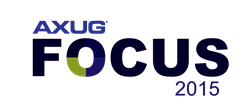 We're delighted that Data Masons continues to be a true partner to the Dynamics AX User Community and will support the Manufacturing and Supply Chain conference by sharing their EDI expertise.
Sarasota, FL (PRWEB) May 13, 2015
Data Masons Software, LLC., a leading provider of Integrated EDI and XML solutions for Microsoft Dynamics® customers, announces its participation in Dynamic Communities' AXUG Focus 2015 Manufacturing and Supply Chain Conference, May 18-19, 2015 in Orlando, FL. The Manufacturing and Supply Chain conference is designed for Microsoft Dynamics AX users to take a deep dive into the functional areas of manufacturing-related issues within Microsoft Dynamics AX.
"AXUG Focus events were formed by the members of the Microsoft Dynamics AX User Community who desired to engage in intensive, hands-on workshops in order to learn more about the ERP and optimizing it to maximize the benefits to their businesses. We are delighted that Data Masons continues to be a true partner to the User Community and will support the Manufacturing and Supply Chain conference by sharing their EDI expertise," stated Andy Hafer, CEO at Dynamic Communities, Inc.
Data Masons will present, "Integrating Your Supply Chain Electronically with Microsoft Dynamics AX – Best Practice Discussion," on Monday, May 18th at 4:15PM. During this session, Brian Lynch of Data Masons will discuss the cost of ownership for EDI and how users can avoid unnecessary AX customizations to accommodate EDI requirements. Lynch will also explore additional EDI integration opportunities, such as with third-party logistics providers and banks, that can significantly influence supply chain operations and profits.
"Today's competitive manufacturing industry demands that companies drive more efficiency and cost-savings from their daily business operations, and EDI is a key factor in helping them achieve this success. Long gone are the days where EDI's sole purpose was to meet a trading partner's requirements. Today EDI technology has the capability to connect an entire supply chain, and with more automation, faster communications and increased accuracy, Microsoft Dynamics AX-based companies can quickly pull ahead of the competition. We look forward to talking with AXUG Focus attendees about how they can apply EDI integration best practices to meet their specific business and technology goals," stated Dennis Bruce, Director, Business Development at Data Masons.
Data Masons is a long-standing AXUG partner member and a Premier Sponsor of AXUG Summit 2015. The company's Vantage Point EDI for Microsoft Dynamics AX solution is the only EDI solution Certified for Microsoft Dynamics AX, providing users with an all-in-one approach to integrated EDI that avoids ERP customizations to accommodate EDI.
About Data Masons Software
Since 1996 Data Masons has specialized in EDI Made Simple®, offering advanced, turnkey EDI & XML solutions for Microsoft Dynamics customers. Data Masons' Vantage Point EDI solution provides a fully-automated EDI processing platform that enables users to become more competitive through tight EDI integration and ongoing compliance - all without the need for expensive and disruptive ERP platform customization. Data Masons' compliance services, product flexibility, extensive EDI and ERP integration knowledge, and partner-driven experience have made Vantage Point EDI the winning choice for high-performance business document integration at more than 1,000 customers across North America. Additional information about Data Masons and its solutions is available at http://www.datamasons.com.