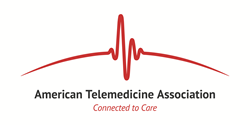 (PRWEB) May 13, 2015
The American Telemedicine Association (ATA) today expressed disappointment in the lack of substantive telehealth provisions in the current version of the 21st Century Cures bill.
"It appears that the staff and members of the Committee have once again been led by CMS and the Congressional Budget Office into asking for a study instead of taking real action," said Jonathan Linkous, CEO of ATA. "These studies are 'snooze buttons' that allow CMS to delay any action for years. Unfortunately, this is not the first time this has occurred. Fifteen years ago CMS also convinced Congress to ask for a study instead of taking action - but the agency has yet to deliver that report. We suspect the same will occur this time around as well."
"The new version of the bill leaves the Medicare program in the slow lanes while states, private payers and every other developed nation are quickly adopting the use of technology to transform the delivery of health care," said Linkous. "It is ironic that a bill titled the 21st Century Cures will leave Medicare and Medicaid patients firmly in the 20th Century when it comes to delivering healthcare."
ATA remains hopeful that this Congress will adopt at least a few measures to allow the use of telemedicine in those areas that have long ago been proven to expand access, improve quality and lower costs.
Another provision of the 21st Century Cures bill calls on states to facilitate multistate practices by developing common licensure requirements. States, mostly, already have common licensure requirements. What they lack is a means to mutually recognize medical licenses granted by other states, such as included in the interstate nursing compact. Reciprocal recognition of other state licenses is the only way to avoid state-by-state licensing and renewal fees and the lengthy delays in granting a license that protects the financial interests of state medical boards and the doctors that they both represent and govern.
About the American Telemedicine Association
The American Telemedicine Association is the leading international resource and advocate promoting the use of advanced remote medical technologies. ATA and its diverse membership, works to fully integrate telemedicine into transformed healthcare systems to improve quality, equity and affordability of healthcare throughout the world. Established in 1993, ATA is headquartered in Washington, DC. For more information visit http://www.americantelemed.org.