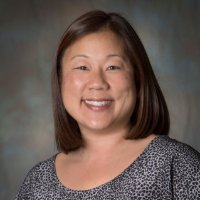 I am very excited to be joining 24Hr HomeCare at such an exciting time, as the growth of the homecare sector consistently outpaces the growth of other industries
Los Angeles, CA (PRWEB) May 14, 2015
24Hr HomeCare hired Stacy Shimizu as its new Director of Human Resources in a bid to ensure operational efficiency and compliance with changing federal, state, and local legislation surrounding the homecare industry.
"With the increase in regulation of home care organizations by the State Department of Social Services, the role of our Director of Human Resources will be profound. We are excited to welcome Stacy to our team, as her expertise will allow us to create scalable HR infrastructure as we continue to expand operations throughout California and across the nation," said Chief Operating Officer and Co-Founder, Tyner Brenneman-Slay.
Stacy is responsible for developing and managing 24Hr HomeCare's Human Resource Department to support long-term business growth, including streamlining recruitment practices, designing a dynamic performance management process, and updating policies and procedures to comply with upcoming legislation.
Prior to joining 24Hr HomeCare, Shimizu was most recently Senior Human Resources Business Partner at Northrop Grumman Corporation, where she served as the HR and organizational design lead for Change Management and Communication teams. Shimizu has over 15 years of experience in multiple human resources roles at companies such as Price Law Group, Brown & Riding Insurance Services, and Mullin Consulting. Shimizu holds a Bachelor of Arts from California State University, Long Beach and a Master of Business Administration from Loyola Marymount University.
"I am very excited to be joining 24Hr HomeCare at such an exciting time, as the growth of the homecare sector consistently outpaces the growth of other industries," said Shimizu, who took on the new role last week, "I look forward to reshaping our HR processes to allow for our company's continued growth."