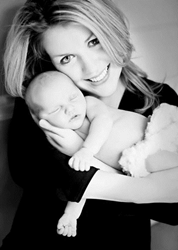 Atlanta, Georgia (PRWEB) May 14, 2015
Jackie Wonder, a local entrepreneur who resides in Marietta, Georgia, and co-founder of Sharper Edge Sales & Marketing Group™, is introducing new health products company, Wondermade Brands™, with Dr. Neil Ghodadra, MD. Wondermade Brands™ is making physician created and endorsed supplements, Doc's Drinks™ and Doc's Gummies™, and taking them to retailers nationwide. More than 200 stores will launch the products by the end of May.
Wondermade Brands™ is creating a portfolio of complementary, market-breakthrough consumer brands offering affordable and convenient health and wellness products. Its flagship brand, Doc's Drinks™, is a line of innovative, functional drink mix powders created and endorsed by physicians to provide specific health benefits. Renowned sports orthopedic surgeon, Dr. Neil Ghodadra, MD, who also hails from Atlanta, Georgia, and who is currently in private practice in Los Angeles, California, is serving as the Chief Medical Officer for Wondermade Brands™. Jackie Wonder is serving as CEO. Wondermade Brands™ has five medical doctors and one pharmacist on its medical advisory board for the creation of the products. In addition to his sports medicine practice in Los Angeles, Dr. Neil Ghodadra has appeared as a medical correspondent for his medical expertise with sports injuries on the NFL Network. Wonder said of the partnership with Dr. Ghodadra, "I wanted to create a system of simple, convenient, affordable on-the-go supplements focused on helping with specific health issues. We've assembled a team of expert medical doctors who are advisors to our brand so we can create great supplements. We are thrilled Dr. Neil Ghodadra is leading the team." Doc's Drinks™ is launching supplement drink mix powders and Doc's Gummies™ such as: Joint Wonder™, Cardio Wonder™, Immune Wonder™, Probiotic Wonder™, Vision Wonder™ and Beauty Wonder™. Wonder indicates there are many more products planned in their pipeline.
Wonder is a conscientious business leader who believes Wondermade Brands™ can use business as a force for good. "Doc's Drinks promotes a healthy lifestyle product portfolio. Simultaneously we will embody a healthy workplace by providing a work environment that supports working parents" Wonder said. The company's childcare program for employee's children just completed their first school year. "We implemented a free, quality on-site preschool program for our employees' children this past year. It's called The Wonder School of Marietta. I love the fact my youngest child is nearby and that I can easily stop by for lunch or to read a story to her as a busy working mom. It's an ideal situation that I want all of my employees to enjoy with their young children, as well, so we made it free for them to use." Furthermore, said Wonder, "Wondermade Brands™ will also promote employee health and wellness through sponsoring fun runs and participation in philanthropic projects. We just walked as a team in a local charity walk for arthritis a couple of weekends ago. It was a great experience for everyone involved. We want happy, healthy employees who exemplify the Doc's Drinks mission to bring healthier food and drink options to the world."
For press inquiries, please contact PR@docsdrinks.com or call 404-218-5445 or 1-844-852-1369. Look for Doc's Drinks™ products on Amazon.com and in over 200 national retail stores by the end of May 2015.
###