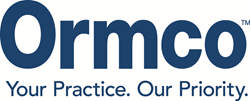 "... This year alone, through Ormco's support, we hope to serve more than 1,200 young people, awarding $7.2 million in orthodontic scholarships..." -Dr. Redmond
ORANGE, Calif. (PRWEB) July 01, 2015
Ormco Corporation, a leading manufacturer and provider of advanced orthodontic technology and services, today announced that its fifth annual Smile for a Lifetime Foundation (S4L) fundraising event held at the 14th Annual Damon Forum has raised $80,000 for the non-profit organization. In addition to supporting S4L in its mission to provide free quality orthodontic care to individuals with financial challenges and special orthodontic needs, Smile for a Lifetime will be implementing strategic marketing to reach the most underserved areas across North America in greatest need of its services.
"S4L aims to create self-confidence, inspire hope and change the lives of children in our communities. This year alone, through Ormco's support, we hope to serve more than 1,200 young people, awarding $7.2 million in orthodontic scholarships," said Dr. Ron Redmond, National Board President. "We can't thank Ormco enough for standing behind our organization, year after year, donating not only brackets, but also monetary funds, all while encouraging orthodontists to become involved with local chapters."
Big ticket Smilent auction items—such as a Custom Website Design and Development, The Sky's The Limit Retreat and entries into the Ultimate Super Bowl Experience—supported the cause in addition to Ormco's participation and financial contribution, this year's event succeeded in surpassing their $80,000.00 goal. The funds will help S4L provide technical support to local chapters, build chapters across North America and increase the number of children served.
Anyone wishing to donate $50.00 or more can still receive a free ticket for the Ultimate Super Bowl Experience drawing. For more information please visit http://www.s4l.org.
Ormco is a primary sponsor of S4L, providing free brackets and wires to the orthodontists who award and treat scholarship recipients. S4L is s a non-profit, charitable organization comprised of local chapters in the U.S. and Canada that provides quality orthodontic treatment for patients who may not have the opportunity to achieve a beautiful, straight smile without financial assistance.
Media interested in speaking with an Ormco spokesperson should contact Robin Dwyer at 619-234-0345 or ormco(at)formulapr(dot)com. Connect with Ormco on Facebook at http://www.facebook.com/DamonSystemBraces, http://www.facebook.com/insigniasmile or Twitter at @Ormco and @DamonBraces.
About Smile for a Lifetime Foundation
The mission of Smile for a Lifetime Foundation (S4L) is to create self-confidence, inspire hope and change the lives of children in their communities in a dramatic way. The gift of a smile can do all this for a deserving, underserved individual who, in turn, can use this gift to better themselves and their community. During treatment, many S4L local chapters also encourage scholarship recipients to participate in community service through a "pay it forward" program inspiring young people to participate in lifelong giving. For more information visit http://www.s4l.org .
About Ormco
Ormco is dedicated to manufacturing innovative products that improve the clinician's opportunity to achieve excellent results in the least amount of time, in the fewest number of appointments, and with the greatest patient comfort. Distinguished products range from legacy twins Titanium Orthos™ and Mini-Twin™ to self-ligation with the Damon® System. From personalized service to worldwide continuing education programs and marketing support, Ormco is committed to helping orthodontists achieve their clinical and practice management objectives. For more information, visit the Ormco website.