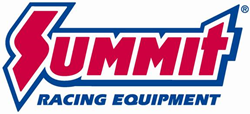 Tallmadge, OH (PRWEB) May 21, 2015
Combining the smooth engagement of a limited-slip differential with the durability of a high-strength steel housing, POWERTRAX Grip LS Traction Systems are an excellent solution for car, truck, or SUV owners looking for more grip without sacrificing daily-driven road manners.
Inside the fully machined case are carbon fiber and steel friction plates that deliver consistent, reliable traction. The differentials use a proven S-spring preload design, which is fully rebuildable.
The POWERTRAX Grip LS Systems come fully assembled for drop-in installation. Despite the 21st century design, the installation process is comparable to a traditional limited slip differential.
All POWERTRAX Grip LS Traction Systems are backed by a one-year, 100,000 mile warranty.
Five applications are available:
PWT-LS108831: Ford 8.8 Inch
PWT-LS201028: GM 8.5 Inch, 28-Spline
PWT-LS201030: GM 8.5 Inch, 30-Spline
PWT-LS231230: GM 8.875 Inch Passenger Car, 3 Series Carrier
PWT-LS241230: GM 8.875 Inch Passenger Car, 4 Series Carrier
Summit Racing Equipment
http://www.SummitRacing.com
1-800-230-3030