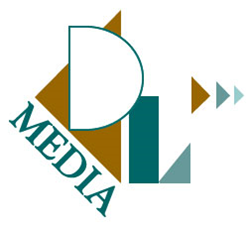 This award is well-deserved for a wonderful project that will impact many. The professionalism and creativity of DL Media is excellent.
Nixa, Mo. (PRWEB) May 15, 2015
DL Media earned the Interactive Media Awards' (IMA) Best in Class Award for their drugfreeva.org responsive website design, created for the offices of Gloucester County Emergency Management and Commonwealth Attorney in Gloucester, Va. The website went through a comprehensive judging process, achieving very high marks in each of the judging criteria.
IMA judges critique website entries in a points-based scoring system, with a maximum score of 500 points. The five criteria include design, content, feature functionality, usability and standards compliance, with a maximum score of 100 in each. DL Media received a score of 483. There were 225 entries submitted in the education category in the 2015 award year.
DL Media designed drugfreeva.org as a part of the Sink or Swim campaign to build a broad awareness to issues related to drug addiction and be and information resource for individuals and families impacted by drug use. The site features video interviews with recovering addicts, drug facts by category, resources for help with drug/alcohol addiction and blog content addressing issues teens and the adults in their lives face.
"I am committed to doing everything that we can to make all resources accessible for our citizens who are struggling with addiction. Particularly important in a semi-rural jurisdiction is the use of the internet to disseminate reliable information on how and where people can get help. I am grateful that our message that help is out there is going to be delivered in a professional and effective way," says Gloucester County, Va., Commonwealth Attorney Holly Smith.
DL Media also worked closely with the Gloucester County Emergency Management Office on this project to coordinate local information and resources for the site.
"This award is well-deserved for a wonderful project that will impact many. The professionalism and creativity of DL Media is excellent. We are thankful for the work and partnership," says Jane Wenner, Public Awareness and Outreach Coordinator for Gloucester County Emergency Management.
"We were extremely honored to be a part of this project. It utilized all of the resources offered by DL Media and gave our office a chance to display our very best work," says Dianne Davis, owner of DL Media, Inc.
The Interactive Media Council, Inc. (IMC), formerly known as Benjamin Services Group, Inc. (BSG), was originally created in 1998 as a loose collaboration of like-minded web professionals providing application development, creative services, e-business consulting and other marketing-related services to new and established businesses in the New York City area. In 2006, IMC launched the Interactive Media Awards as a method of providing accomplished and talented web professionals with the endorsements and tools necessary to be recognized in the national marketplace as leading providers of top-tier services.
Founded in 1997, DL Media is a full-service digital marketing and advertising agency headquartered in Nixa, Mo. The agency works to advance clients' businesses by helping solve marketing challenges through relevant, engaging and compelling communications. For more information about DL Media visit dlmedia.com.