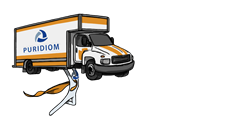 The new floor plan allows our development and support teams to work together more efficiently, creating faster response times and continuing to provide exceptional value to our clients
Mechanicsburg, PA (PRWEB) May 19, 2015
Puridiom, a leading Procure-to-Pay Solution and Services provider recently announced plans to move its corporate office to Camp Hill, PA in late May 2015. The new office will be approximately two miles from its current location in Mechanicsburg, PA, and provides an improved work environment.
Puridiom will now occupy the first floor of a four-story multi-tenant building in Camp Hill, PA. "The new floor plan allows our development and support teams to work together more efficiently, creating faster response times and continuing to provide exceptional value to our clients," says Jesus Ramos, Puridiom President and CEO. "We are fortunate to find office space close to our current location so that we can move with very little disruption to our work schedule."
Puridiom will fully occupy the new space by May 26, 2015. The new address will be:
395 St. John's Church Road
Camp Hill, PA 17011-5708
All of Puridiom's phone and fax numbers will remain the same.
About Puridiom
Puridiom, a recognized leader in procurement technology, offers innovative procure-to-pay solutions, industry-specific strategies, and best practice expertise to achieve best-in-class results. For over 30 years, Puridiom has successfully transformed procurement and accounts payable operations and delivered real savings, control, compliance, and accountability to spend activity. Puridiom clients include local and global organizations within diverse industries, including but not limited to, business services, construction, energy, entertainment, financial, government, healthcare, insurance, and non-profit.
Puridiom solutions and services include stand-alone modules, a comprehensive procure-to-pay suite, cloud and on-premise deployment platforms, and business process outsourcing options. Discover real savings and learn more at the Puridiom website.