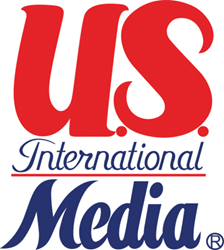 "Liz brings significant ingenuity and experience that will continue to boost our strategic thinking and the service we provide our to our clients."
Los Angeles, California (PRWEB) May 21, 2015
U.S. International Media (USIM), a leading independent media agency, announced today that industry veteran, Elizabeth Kelly, has joined the company in Los Angeles as Associate Media Director. Kelly will provide leadership, strategic direction and input for all broadcast media buying and execution.
"As the company continues to reach new levels of business, we are increasing our buying for brands across all mediums," says USIM's EVP of Broadcast Media, Alicia Nelson. "Liz brings significant ingenuity and experience that will continue to boost our strategic thinking and the service we provide our to our clients."
Previously working for Media Design Group as VP of Media, Kelly brings over 30-years of media buying experience to USIM. She began her career at Foote, Cone & Belding in 1981. Since then, Kelly has worked at numerous agencies and on hundreds of campaigns for top brands, including Verizon, Sparkletts, Pizza Hut, Porsche, Apple, Albertsons, ARCO, Farmers Insurance, Mazda, Anna's Linens, Toshiba, PetSmart, Sizzler, Guitar Center, Uggs, Frontier Communications, Friendly's, Bacardi, and City National Bank just to name a few.
About U.S. International Media
U.S. International Media is an independent, full-service media agency that provides innovative media strategies and execution to maximize advertising spend return on investment. The company was founded in 2004 by media industry innovator, Dennis Holt. It is headquartered in Los Angeles with 20 offices throughout the United States and Canada. The company specializes in Media Research, Media Planning, Local Broadcast and Cable, National Broadcast and Cable, Digital Media, Direct Response,Out-of-Home, Print Media, Direct Marketing, Multicultural Media.