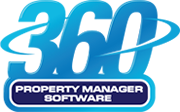 Toronto, ON (PRWEB) May 28, 2015
Exclusively cloud-based, 360 PM 2015 is an end-to-end property-management solution certified by Microsoft for Dynamics NAV that runs on any device using any browser. It delivers even more flexibility, competitiveness and efficiency to its clients and those they serve. This version of the software — 360's most advanced property-management platform — is notable for its addition of tablet functionality.
360 PM 2015 is an integrated, intuitive program that facilitates the efficient management of properties with an all-in-one solution. Certified by Microsoft for Dynamics NAV, 360 PM offers the distinct advantage of being built for use with the Microsoft software you already know.
360 Visibility is a Canadian based company. It will extend special prices for its 360 PM 2015 solution until June 26, 2015.
About 360 Visibility
360 Visibility is a business solutions company that's dedicated to enabling enterprise participants to make swift, well-informed and lucrative business decisions. The Toronto-based organization provides clients with enterprise software, access to cloud technology, and property management and IT infrastructure services.
For corporate inquires, contact:
Julissa Fonseca
360 Visibility Inc.
Phone: 905.907.3614
Fax: 905.907.3601
info(at)360visibility(dot)com
http://www.360visibility.com