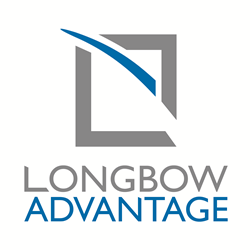 Montreal, Quebec (PRWEB) May 26, 2015
Longbow Advantage Inc., a leading provider of WMS and WFM consulting services and creator of the real-time Analytics software Cadence, is pleased to announce the appointment of Gary Gross to the position of Senior Vice President, Business Development.
Gary brings to Longbow years of experience in the development of sales and operational strategies for software and services in the supply chain industry. Most recently he worked for HighJump Software as VP of Sales Operations where he successfully directed all sales opportunities for the Supply Chain Enterprise team, and designed and implemented a successful sales execution model. His sales model was recognized as a differentiator for his sales team and received recognition from prospects, customers and industry analysts. At Longbow he will lead our partner strategy and oversee the strategic direction and expansion of revenue-generating opportunities for Longbow's services and product divisions.
About Longbow Advantage Inc.
Longbow Advantage specializes in software solutions and services for supply chain activities. Longbow's services division focuses on Warehouse Management System and Workforce Management implementations. The product division has developed Cadence, a real-time, customizable, cloud-based analytics system that provides users with a comprehensive view of their operations in one package. With offices in Canada, USA, and Australia. Longbow's client base includes leading Fortune 500 companies across many different industry verticals.