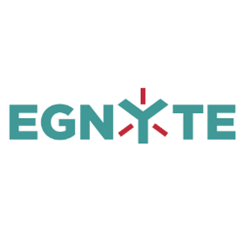 MOUNTAIN VIEW, Calif. (PRWEB) June 01, 2015
Egnyte, the market leader in Adaptive Enterprise File Services, will host a webinar on Thursday, June 4, 2015 at 10:30 a.m. PDT, featuring one of its advertising customers Giant Creative Strategy. To effectively meet the demanding needs and deadlines of clients, advertising companies need to be able to quickly and securely access and share files between teams, clients and time zones. Giant Creative Strategy will discuss how its IT team empowers its internal users and has transformed the way it collaborates by adopting Egnyte's Adaptive Enterprise File Services.
In this webinar, attendees will learn how Giant Creative Strategy:

Improves productivity, supporting easy access to client files from the apps and devices their teams prefer.
Optimizes performance, enabling large files (e.g., design, video, presentations) to be quickly accessed, even when bandwidth is constrained or unavailable.
Improves collaboration, ensuring everyone has access to the latest versions of documents.
Streamlines operations, achieving unified visibility and control over company and client data to maintain privacy, security and compliance.
What:
Webinar: A New Era of Collaboration in Advertising
Hosted by Egnyte and Giant Creative Strategy
When:
Thursday, June 4, 2015
10:30 a.m. PDT
Where:
Live Webinar
Attendees can register to attend the webinar for free here.
Egnyte will also be hosting this webinar for EMEA on June 24, 2015 at 10:00 a.m. GMT / 11:00 a.m. CET / 13:00 p.m. UAE.
About Egnyte
Egnyte is the market leader in Adaptive Enterprise File Services that uniquely anticipate IT and end users' needs to securely, easily and intelligently share files on premises and in the cloud. Egnyte's award-winning platform integrates with any cloud, storage, device and business application to enable customers to optimize their collaboration environments through secure access, centralized control and unified visibility. Egnyte enables IT to make informed decisions on infrastructure utilization and workflows and end users to access unique content intelligence to proactively adapt their content sharing, management and protection strategies.
Egnyte was founded in 2007 and is a privately held company headquartered in Mountain View, CA. It is backed by venture capital firms, including Google Ventures and Kleiner Perkins Caufield & Byers, as well as technology partners, such as CenturyLink and Seagate Technology. Please visit http://www.egnyte.com or call 1-877-7EGNYTE for more information.
###