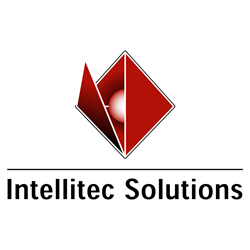 Our Spring User Group was popular once again
Wilmington, DE (PRWEB) May 31, 2015
Intellitec Solutions, based in Wilmington, DE, recently hosted their twelfth spring Microsoft Dynamics User Group at PPL Park. New releases for Microsoft Dynamics GP and Dynamics SL, and changes to the business landscape with new reporting requirements were prime reasons for attendance. The event saw more than 90 attendees spend a day learning and networking with other Dynamics Users.
"Our Spring User Group was popular once again", said Rick Sommer, President of Intellitec Solutions. "We were able to show quite a bit of new functionality for versions 2015 of both Dynamics SL and Dynamics GP. Combined with the business intelligence tools we show cased, I think the attendees saw quite a bit of new material this time"
The event also saw a surge in popularity due to its location. As was the case two years ago, the Spring User Group was held at PPL Park, home of the Philadelphia Union.
In addition to the presentations, there was networking time for clients to interact with other users of Microsoft Dynamics, and a chance to meet one on one with Intellitec staff. Clients unable to attend can receive copies of the training materials by contacting Intellitec Solutions at 866-504-4357, or visiting http://www.intellitecsolutions.com
About Intellitec Solutions
Intellitec Solutions is a leading ERP and CRM provider strategically located along the influential business corridor between Washington and Philadelphia. Specializing in Dynamics GP, Dynamics SL, Microsoft CRM and Intacct, they have conducted thousands of engagements helping companies in diverse industries choose and implement software solutions to improve financial or customer relationship management. Using a proven system designed to maximize efficiency and business insight, Intellitec Solutions team of seasoned professionals provides value-added expertise to their clients. For more information or to schedule a demo of our solutions, please visit http://www.intellitecsolutions or call 866-504-4357
# # # #
All products mentioned in this release are trademarks or registered trademarks of their respective holders.