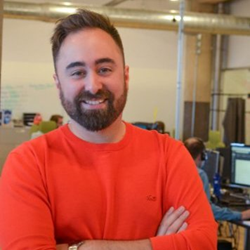 Not only is our industry changing, but the move to the cloud is ever more present as well. Join us and gain insight with interactions only available at SharePoint Fest.
Seattle, Washington (PRWEB) June 02, 2015
Benjamin Niaulin will facilitate a full day workshop at SharePoint Fest Seattle on August 18th, 2015, as well as conduct two technical training sessions on the 19th and 20th. Both the workshops and sessions are to be held at the Washington State Convention Center in downtown Seattle.
SharePoint Fest is a two-day training conference (plus an optional day of workshops) that will have over 70 sessions spread across multiple tracks that brings together SharePoint enthusiasts and practitioners with many of the leading SharePoint experts and solution providers in the country.
Benjamin Niaulin's full day workshop:
8:30 am Tuesday - Discover SharePoint 2013/16 and what you can do with it
Benjamin's technical sessions:
9:55 am Wednesday - Use what you need from Office 365 with SharePoint 2016 On-Premises
3:50 pm Thursday - Build Killer visuals to interact with your content using Search and Display Templates
About Benjamin Niaulin
Benjamin Niaulin is an Office 365 MVP, recognized as one of the Top 25 SharePoint influencers in 2014. Being a Microsoft Certified Trainer since 2008 has allowed him to become proficient in simplifying complex technologies, making him an expert in SharePoint & Office 365 vulgarization. He's even gone as far as co-authoring a book on Responsive Design for SharePoint. Thanks to his expertise and passion in the field, he can easily talk to you for hours and still find something new to say! This has allowed him to speak at over 200 conferences around the world. Benjamin works for Sharegate, a SharePoint & Office 365 Migration & Management tool, based in Montreal.