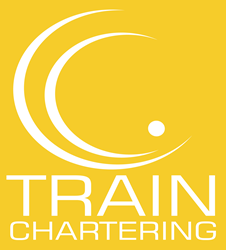 "Every month, we are able to apply our considerable expertise in proposing and delivering solutions for a wide range of special uses for trains."
Chippenham, UK (PRWEB UK) 31 May 2015
June 2015 news from Train Chartering features some of the applications in specialised rail travel offered by the company – a corporate video location, a private Eurostar carriage for PR / product launch, a luxury train charter from Vienna and managed large group travel.
The brief was for a modern, static Intercity train for the 12-hour shoot of a corporate video production which Train Chartering delivered. The client said, "The shoot went really well on Monday and the footage looks great. Plus, we have a very happy client!".
The agency needed a private Eurostar carriage with tailored services for a PR and product launch event. Train Chartering supplied, and the response was, "the client was very pleased with the result and enjoyed their time in Paris. It was a pleasure working with you as well and we will definitely be in touch for any future events which require a train journey".
Train Chartering's South American incentive house clients asked for a special luxury train journey in Europe. Train Chartering responded with a private charter from Vienna to Prague, and the result was that passengers were reluctant to leave the train on arrival – they were simply having too much fun. Another outcome is a proposal for a further luxury train charter elsewhere in 2016.
Managed large group travel is a Train Chartering speciality. Upcoming journeys include Edinburgh to London (delegates), London to a country station in England (staff away day) and Amsterdam to Vienna (medical conference). Proposals reach forward to 2017, and encompass groups up to 1,200.
Simon Pielow of Train Chartering says, "Every month, we are able to apply our considerable expertise in proposing and delivering solutions for a wide range of special uses for trains."
Contact The Train Chartering Company Ltd:
Simon Pielow, http://www.trainchartering.com +44 (0) 1249 890 176, simon(at)trainchartering(dot)com
About The Train Chartering Company Ltd (Train Chartering):
CHARTER TRAINS & GROUP RAIL TRAVEL SINCE 1998. REAL EXPERIENCE FOR THE BENEFIT OF OUR CLIENTS
Train Chartering, now in its 17th year, has provided private train charters and carriage hires to an extraordinary range of clients. Extensive experience allows the company to select the best trains available along with a suite of on-board services, handling every detail from complex scheduling to food, entertainment and train branding. Train Chartering is a member of ABTA.
GROUPS OF 10 TO MANY MORE
Private carriages and escorted group travel provide a rail travel solution for any reasonable budget, from groups of 10 to over 700 per train. Managed large group travel can far exceed this total.
LUXURY & VIP TRAIN TRAVEL
Train Chartering handles unique, individual and private luxury train journeys for clients; from individual seats to entire rail cars, carriages and trains. Its business, the Luxury Train Club, now has over 9,500 members and is ABTA-registered.
CATERING
Train Chartering facilitates catering as well as the branding and theming of the train or carriage for a memorable and unique event for every charter.
BRANDING
Brand individual carriages or an entire train, such as the Soundwave Express. Most branding is on a smaller scale, such as window signs or embroidered headrest covers.
PROFESSIONALISM & EXPERIENCE
The extent and professionalism of the company's project and guest management services is unique in the rail industry and rare in the passenger charter sector; caring for every aspect of the event, from first contact through to ground handling in stations and transfers to the post-trip event.
THE LUXURY TRAIN CLUB MEMBER BENEFITS

2.5% discount off the price of any journey on the Club website
Discounts are applied on final or full payment and are per suite.
Club discounts are in addition to offers from the train companies.
The Club promises to honour all valid promotions offered by the listed trains, if requested on booking.
Group & Incentive Travel: group organsiers owe it to their delegates, staff, friends or family to consider something different this year for. The Club provides group rates and late availability on any listed trains as well as on scheduled rail services (through Train Chartering).