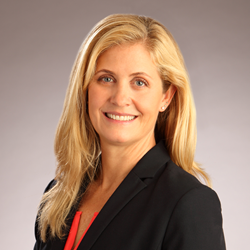 "We're thrilled that Amanda has joined Holland & Hart's environmental practice," said Kelly Johnson, Holland & Hart's Environment and Energy Practice Chair. "It's fitting that she would choose our highly respected environmental and energy practice."
Denver, CO (PRWEB) June 01, 2015
Amanda Smith, who served for six years as the Executive Director of the Utah Department of Environmental Quality (UDEQ), has joined Holland & Hart. Smith will practice in the Environment, Energy, and Natural Resources practice in the firm's Salt Lake City office. With over 100 environmental and energy attorneys practicing firm-wide, Holland & Hart is recognized as having one of the largest environmental legal practices in the nation.
"I am excited to have the opportunity to work alongside attorneys whose reputation for excellence in every way is a hallmark of their work," said Smith. "Kevin Murray and Jim Holtkamp, both of whom I have known and respected for many years, are recognized nationally not only for their environmental legal acumen, but also for their high ethical standards. I also have been impressed with Jody Williams' leadership role in water issues in the West. It is a privilege to be a part of Holland & Hart's exceptional legal team."
Smith joins more than 20 environment and energy lawyers in the firm's Salt Lake office. As she joins private practice, she will leverage her extensive knowledge of the laws and policies governing the quality of air, land, and water to help clients as they navigate these increasingly challenging environmental issues.
"We are thrilled that Amanda has joined Holland & Hart's robust environmental practice," said Kelly Johnson, Chair of Holland & Hart's Environment, Energy, and Natural Resources Practice. "It is fitting that she would choose Holland & Hart since we have one of the most respected environmental and energy practices in the nation. Amanda's unique experience with the challenges facing companies and industries doing business in the West will bring a new perspective to our client service approach."
From 2007 to 2009, Smith served as the Legislative Director and Rural Advisor to Governor Jon M. Huntsman Jr., advising on issues regarding Utah's natural resources, energy, water, and economic development. Appointed as Executive Director of UDEQ in 2009, she also served concurrently as Energy Advisor to Utah Governor Gary R. Herbert from January 2011 to May 2012. Before entering government service, she was the Director of Government Relations for the Nature Conservancy of Utah. Smith earned her law degree from Gonzaga University School of Law and her undergraduate degree in Political Science from the University of Utah.
About Holland & Hart
Holland & Hart LLP delivers integrated legal solutions to regional, national, and international clients of all sizes. Since its inception in 1947, Holland & Hart's approximately 500 lawyers have consistently been recognized by leading national and international peer and industry review organizations for innovation and dedication to the practice of law. For more information, visit http://www.hollandhart.com.