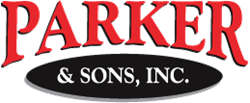 Phoenix, AZ (PRWEB) June 12, 2015
In an effort to support the athletes of the Special Olympics, Parker and Sons is offering to donate $5 dollars for every maintenance call and $25 dollars for installing an AC unit or water softening system. Customers have their needs serviced, and donations contributed on their behalf; Parker and Sons gets business; and the Special Olympics receives money. Hence the name Everybody Wins.
The Special Olympics helps over 4.4 million athletes, and boasts a myriad of events. These include: Bocce, Table Tennis, Gymnastics, Snowshoeing, Tennis, Handball, and Powerlifting—just to scratch the surface. What started as a summer camp for adults with intellectual disabilities has now grown to be one of the largest and most respected charities in the world. The progression of the Special Olympics is not unlike the arc of improvement that is the development of one of Arizona's most respected companies, i.e. Parker and Sons.
Parker and Sons began as a small family operation, involving a van, a garage, and individuals with a desire to succeed. Since then, it has grown to be a leader in plumbing and HVAC services. They have won the Arizona's coveted aware for number one service provider five times over. Their commitment to excellence can only be surpassed by their adoration for philanthropy.
"We donate to the Special Olympics every year because we believe in it. The smiles on the athletes faces are priceless, and knowing that we helped put them their keeps us coming back," said Josh Kelly, Partner at Parker and Sons.
In 2014, Parker and Sons generously donated over $400k to the Special Olympics. This year, they are on track to meet their goal of $400k, and possibly exceed last year's impressive donation, due to the success of the Everybody Wins program.
No doubt hopes are high for this year's games. With over 16,000 Arizona athletes competing, everyone is hoping the games will surpass themselves again. Indeed, the Special Olympics empowers the 180,000 mentally disabled individuals that reside in Arizona. Everyone can learn something from Parker and Sons contribution, and even more from the athletes competing in the games.