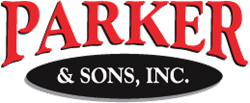 Phoenix, AZ (PRWEB) June 29, 2015
Winning the BBB Business Ethics Award, and Arizona's Top Service Provider by Ranking Arizona, Parker & Sons vows to uphold their customer satisfaction guarantee in order to maintain their coveted awards. Parker & Sons customer satisfaction guarantee assures complete adherence to customer requests, or else the visit is free.
For over forty years, Parker & Sons has been servicing the heating, cooling, and AC needs of the valley. What started as a garage and van operation, has grown into one of the largest, most respected businesses in Phoenix, Arizona. They contribute to numerous charities, including an impressive $400k pledge to the Special Olympics through their Everybody Wins program. Indeed, the valley is proud to claim Parker & Sons as one of their own.
The secret to Parker & Sons success seems to be accountability and integrity. That is essentially what the customer satisfaction guarantee promotes.
"When folks call a plumber or a technician to service their air conditioning or plumbing system, they already assume the job will be completed correctly and professionally. Failing to live up to that expectation is an easy way to lose customers and harm your reputation. That is why at Parker & Sons, we emphasize customer service from day one. In our industry it can make all the difference," said Josh Kelly, Partner at Parker & Sons.
Another guarantee that distinguishes Parker & Sons from the competition is the sixty minutes or less drain cleaning guarantee. Basically, if a Parker & Sons service provider fails to unclog your drain, or fix flow malfunction in under sixty minutes, then the service is free. It seems like the sixty minutes or less guarantee is an effort to vaunt the technical prowess and expertise of Parker & Sons' technicians. All technicians are required to secure a Trust Certification Stamp. The stamp signifies competence. In order to receive the stamp, technicians must undergo rigorous training, pass complicated tests, and complete training seminars in professionalism.
Given the information above, it's no surprise that Parker & Sons has been ranked the number one service provider in Phoenix, Arizona five times over by Ranking Arizona, and secured the coveted BBB Business Ethics Award. Great businesses are built on character, hard work, and integrity, and Arizona's Parker & Sons is no exception.