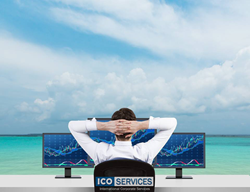 Offshore banking services that will improve your trade's profitability.
(PRWEB UK) 10 June 2015
Forex and stock traders can now enjoy the popular Metatrader 4 (MT4) FX brokerage platform as well as GTS TradeStation multi- product online platform. It also includes the following private banking privileges that will surely boost any forex and stock trades for budding and expert traders alike:

Gold and Silver- backed bank account
World's first ever Gold and silver- backed debit card
Access to multi-currency facility
Precious metal investing
Forex trading
Online banking
Mutual funds
Manage accounts and many more.
There are a number of reasons why forex and stock traders should set up an offshore company for their trading activities. Expert traders set up and trade with their offshore companies because of the following:
1. YOUR PRIVACY IS PROTECTED
Setting up an offshore company can offer you the right privacy for your trading needs. It protects you from personal risks that may threaten you for trading for large stakes. Thus, your investment stays secure.
2. OFFSHORE COMPANY CAN BOOST YOUR TAX BENEFITS
Offshore company offers you little/no taxes for your trading profits letting you enjoy your trading gains more. It is more advantageous than trading as an individual being as you are likely to be subjected to higher taxes for your income. Hence, you are more confident with growing your business and reap your gains.
3. BUILD YOUR REPUTATION AS BRAND
In forex and stock trading, companies are trusted by people more than individuals. Hence, setting an offshore company can help you boost your trade and build a name for yourself as an esteemed trader. It improves your branding as an expert trader and more businesses will surely come your way.
4. YOUR OWN SEPARATE BUSINESS ACCOUNT THAT ASSUMES THE RISK OF YOUR TRADE
Offshore company can help you set up a business account for your trade and separate it from your own personal account. Since dealing with forex and stock trades are considered as high risk businesses, having a distinct business account lets you isolate your personal ones to the risk of the trade.
5. IT OFFERS FLEXIBILITY AND CONVENIENCE
Having an offshore company established eliminates the hassle of tedious paper works should you need to deal with brokers. Some offshore banks offer brokerage service, thus, it gives you the convenience of trading directly with the bank. It shortens the process and it makes every transaction easy with just a click of your finger.
Make the most from your trading expertise and choose your trading partner now. ICO Services and its partner bank in SVG can give you tons of beneficial offshore banking services that will improve your trade's profitability, and provide you with the right assistance to manage business risks and your privacy.
Learn more about offshore banking services for forex and stock traders.