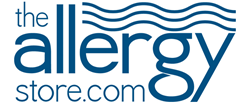 AllergyStore.com Founder Mike Krause said, 'I know our products are effective and free returns should help make our customers more confident in their purchases and their ability to help control allergens.'
New York, NY (PRWEB) June 08, 2015
Today, AllergyStore.com, an online e-commerce allergy and asthma control product company, announced they now offer free returns on all purchases shipping within the 48 contiguous United States. They continue to offer complimentary shipping on all purchases to the 48 contiguous states as well.
Of the new policy change, AllergyStore.com Founder Mike Krause said, "The Allergy Store carries the best and most effective allergy and asthma control products available. I know they are effective and they will help because we have been using them in our home and office for years. Many allergy sufferers do not realize the affect dust and other airborne allergens are having on their breathing; complimentary returns should help make our customers more confident in their purchases and their ability to help control allergens."
In recent months, AllergyStore.com has rebranded itself with a new logo and launched a new website in early March in order to better serve their customers and make the shopping experience easier.
About AllergyStore.com: Since 1989, AllergyStore.com, family owned and operated, has been helping customers across the U.S. and around the world find non-drug solutions to their problems with allergies and asthma. Product selections include allergen barrier bedding, allergy control products, air purifiers and more. Their goal is simple - to provide the best possible information and products to help improve quality of life. Clean Air… Pure Water... No Problem!