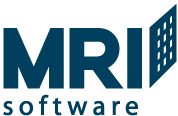 "MRI clients will be able to offer their residents the ability to update all of their accounts with their new address and contact information and more when they log into the MRI portal solution."
SOLON, Ohio (PRWEB) June 12, 2015
MRI Software, a global leader in property and investment management solutions, welcomes Updater to its Partner Connect program, offering enhanced resident relocation capabilities through MRI's Resident Connect and Prospect Connect products.
"This agreement provides MRI Software clients with the opportunity to leverage the innovative Updater resident relocation automation services in MRI's Resident Connect and Prospect Connect products," said Brett Moss, Manager of Partner Connect at MRI Software. "MRI clients will be able to offer their residents the ability to update all of their accounts with their new address and contact information and more when they log into the MRI portal solution."
This partnership will enable residents to streamline the various processes associated with moving, including updating accounts and records, connecting digital services, forwarding mail, sending direct moving announcements, and much more.
"It's clear that the industry is starting to recognize 'moving in' as an opportunity to deliver a great service to residents," said Ash Bell, Executive Director of Multifamily at Updater. "Thanks to MRI, property managers across the nation will be able to take advantage of this opportunity in an easy-to-implement way."
For more information about MRI's solutions visit http://www.mrisoftware.com.
About MRI Software
MRI Software LLC is a leading provider of innovative software solutions for the global real estate industry. MRI delivers a comprehensive and truly configurable solution, from property-level management and accounting to the most complex, long-range financial modeling and analytics for both the commercial and multifamily real estate markets. As a leading provider of real estate enterprise software applications and hosted solutions, MRI leverages over 40 years of business experience to develop long-term successful relationships with its clients. Originally founded in Cleveland, Ohio, U.S.A., the company has offices in Toronto, London, Sydney, Singapore, and Hong Kong. For more information, please visit http://www.mrisoftware.com.
About Updater
Updater makes moving easier for the 45 million Americans on the move every year. Updater users seamlessly transfer utilities, update accounts and records, forward mail, and much more. Additionally, thousands of relocation professionals (from real estate brokerages to property managers) rely on Updater's business solutions to save clients and residents hours with a branded and personalized Updater experience. Headquartered in New York City, Updater has raised $10 million from SoftBank Capital, IA Ventures, Commerce Ventures, Second Century Ventures (the strategic investment arm of the National Association of Realtors®), and leading angel investors. For more information about Updater for the Multifamily Industry, please visit http://www.updater.com/solutions/multifamily.