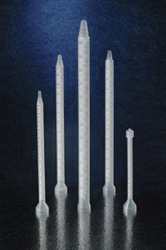 Newcastle, Maine (PRWEB) June 11, 2015
EXACT DISPENSING SYSTEMS revealed a new Discount Static Mixer Program. This program was developed to give customers an opportunity to save money on disposable mixers. Customers can receive quantity discount pricing, various sized mixers, and have them shipped as needed or with pre-determined dates, ensuring that mixers are delivered at regular intervals based upon usage. It also locks in the price for the duration of the order.
"We're excited to offer this discounted program to our customers. In this extremely competitive market we want to make sure that our prices are the best out there" – Douglas Jaeger, General Manager, EXACT
For more information call 207.563.2299!
About EXACT Dispensing Systems
EXACT Dispensing Systems, a TASI Group company, is a leading manufacturer of high quality equipment for the dispensing of single-component fluids and plural-component reactive resins such as epoxies, urethanes, and silicones. For more than thirty years, EXACT has designed and manufactured both standard and custom dispensing solutions for customers in the Americas, Europe and Asia. For more information, please contact Ashley Zezza, Marketing Coordinator, at azezza(at)exactdispensing(dot)com, or visit EXACT's website at http://www.exactdispensing.com.
About the TASI Group
The TASI Group of Companies is comprised of three technologically advanced Strategic Business Segments commonly linked by a disciplined focus on Test, Inspection and Measurement. TASI provides advanced test and inspection instrumentation & systems, flow meters and flow control products, measurement instrumentation and automated assembly and test systems. Major Markets include: Automotive, Medical Devices, Life Science, Pharmaceutical, Packaging, Oil & Gas, Food & Beverage, Consumer Goods and General Industrial Equipment.