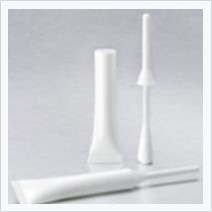 We truly strive to be a cutting-edge manufacturing partner and unit dose packaging adds to our already extensive repertoire of manufacturing services
St. Paul, MN (PRWEB) June 29, 2015
Diversified Manufacturing Corporation (DMC), a leading contract manufacturing, packaging and private label filling company, has announced that it has introduced a novel single dose packaging capability while adding a new service capacity to their newly configured manufacturing operations. This continues the company's strategy to continue its expansion efforts to fulfill the needs of their expanding customer base.
With the new introduction, DMC can now offer its customers a packaging solution leveraging the patented Pro Swab™ and Snap Tip™ Tube technologies which are ideal for companies operating within regulated industries such as healthcare, veterinary, dental and cosmetics due to their easy-open design, no-mess, one-time use application and accurate administration of topical, mucosal and oral medications.
"I believe that by continuing to add to our manufacturing and packaging capabilities, DMC will continue to offer turnkey solutions that meet our customers ever-expanding service needs", stated Ram Motillal, President of DMC. "We truly strive to be a cutting-edge manufacturing partner and unit dose packaging adds to our already extensive repertoire of manufacturing services. With that said, I believe that this packaging technology can fulfill new product configuration requirements across many industry segments." Motillal added.
The production operations for DMC's new unit dose product manufacturing capabilities are located in a newly designed manufacturing facility that incorporates GMP/cGMP manufacturing and filling environments. DMC operations also leverage a full product development formulation lab, QC testing & inspection area, and a plethora of high-speed production lines.
To coincide with the launch of its new packaging capabilities, DMC is also announcing the launch of its new website, http://www.dmcmn.com that showcases their new single dose packaging capabilities and outlines their other contract manufacturing services.
ABOUT DIVERSIED MANUFACTURING CORPORATION
Diversified Manufacturing Corporation (DMC) operates out of two facilities outside of St. Paul, Minnesota and has been a fixture in the contract manufacturing and private label filling industry for over 27 years while offering a plethora of services to help customers design, formulate and manufacture their products. For more information regarding DMC's manufacturing and service capabilities, please visit the DMC website at http://www.dmcmn.com or call toll free at 651-458-8636 to speak with a product specialist.