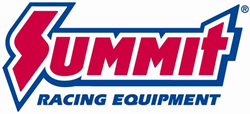 Tallmadge, OH (PRWEB) June 16, 2015
Genuine Hotrod Hardware has added new die-cast collectibles, LED animated signs, Harley-Davidson® collectibles, and more to its product line--and just in time for Father's Day. Here is a sample of what is available:
Die-Cast Models
Genuine Hotrod Hardware has added more die-cast to its 170-plus selection, including a 1993 Mustang GT with working doors, trunk, and hood, 1970s 'Disco" Camaros Z28s, Legends of the Quarter Mile drag race cars--even a 1:18 aluminum camper trailer.
LED Animated Signs
These new LED signs from Genuine Hotrod Hardware are a great way for Dad to deck-out his office, rec room, or garage. Choose from Ford, Route 66, Muscle Car Garage, and Tiki bar LED signs that run on typical household AC power and have a built-in on/off switch.
Harley-Davidson® Collectibles
Since Dad can't ride his bike all the time, Genuine Hotrod Hardware has several new pieces of Harley-Davison themed décor to remind Pop that he's never too far away from two-wheeled freedom. Choose from H-D Motor Oil and Fuel Barrel Signs, an aluminum Screamin' Eagle® sign, or a tap handle for a keg of Dad's favorite beverage.
Bar Stools
No matter what Pop is into, there's bound to be a Genuine Hotrod Hardware bar stool that fits his personality. Choose from Harley-Davidson®, Genuine Chevy Parts, Ford, Mopar, and many other designs and logos.
Genuine Hotrod Hardware
GenuineHotrod.com
1-800-575-1932