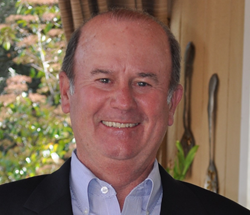 The addition of Dan Vistica helps broaden the firm's technical strengths, expertise and experience
Carlsbad, Calif. (PRWEB) June 30, 2015
Vistica Wealth Advisors, LLC (formerly Gradney & Vistica Financial Management, LLC) has relocated to new offices in Carlsbad, Calif., to provide improved access and greater convenience for existing and prospective clients.
The firm's new name, Vistica Wealth Advisors, LLC, reflects an enhanced focus on helping investors address their comprehensive financial needs and on positioning its clients to achieve their near and long-term tax, financial and estate planning objectives. With the new firm name comes a new website: http://www.VisticaWA.com.
Additionally, the firm has expanded to include seasoned financial veteran Dan Vistica. Dan is a respected tax, business and financial executive, former CFO of the Sacramento River Cats (Triple-A affiliate to the San Francisco Giants) and dedicated community leader. He is also the father of the firm's original founder and wealth advisor, Jeff Vistica. Dan's role as a wealth advisor at Vistica Wealth leverages the strengths of a father-son team into a unified partnership, one that's designed to take advantage of the unique perspective and value a family enterprise can provide to other families. Business development director Mike Giulianotti remains a valued member of the team.
"The addition of Dan Vistica helps broaden the firm's technical strengths, expertise and experience," said Jeff Vistica. "When combined with the complete array of resources available to our firm, this expansion firmly positions us to help our clients meet their most important financial goals for many years to come." Vistica Wealth continues its partnership with The BAM ALLIANCE, bringing investment resources and additional subject-matter experts to bear on each client's unique situation.
The firm's new address is:
2121 Palomar Airport Road, Suite 160
Carlsbad, CA 92011
Phone: (866) 981-1500
Fax: (760) 888-3573
About Vistica Wealth Advisors
Vistica Wealth Advisors is a family-focused practice serving West Coast professionals and professional athletes, retirement plan sponsors, institutional trustees and other individuals seeking to build, enjoy and safely transfer generational wealth. The firm's client-centered approach focuses on creating opportunities for families and organizations facing financial questions and concerns to be heard, understood and cared for with informed solutions and right-sized support. Vistica Wealth is a registered investment advisor (RIA) with offices in Carlsbad, Calif. Additional information about the firm can be found at http://www.VisticaWA.com.
About The BAM ALLIANCE
The BAM ALLIANCE is a community of 140 independent wealth management firms located throughout the United States. Established in 1997, member firms of The BAM ALLIANCE currently serve more than 18,000 clients and their families. Additional information can be found at http://www.TheBAMAlliance.com.