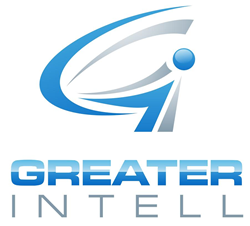 "Greater Intell's partnership with Xcellerate and its focus on development and marketing of Stella will add significant value for Kaseya VSA users," said Prakash Khot, CTO of Kaseya.
SEATTLE, WA (PRWEB) June 16, 2015
Greater Intell, a leading provider of software and services for IT Management platforms, today announced the acquisition of the Stella software solution from Xcellerate, an enabler and growth accelerator for IT Service Providers. Greater Intell is collaborating with Xcellerate to launch the development and marketing of Stella in the US and EMEA (Europe, Middle East, and Africa). The partnership also includes an investment in Greater Intell by Xcellerate. Stella is proven in day to day use and has many premier Managed Service Provider (MSP) customers including CodeBlue, New Zealand's leading IT services company. Greater Intell plans to expand the integration of Stella with Kaseya® VSA™, the industry's leading IT Systems Management solution. Stella already supports over 15,000 end users at many customer sites around New Zealand and in the U.S. It provides a comprehensive solution for the site and knowledge management challenges faced by MSPs and IT Managers in today's dynamic IT services market environment. Knowledge Based Systems (KBS) are a rapidly growing category in the MSP marketplace and are increasingly seen as one of the most important tools for MSP and IT operations management.
"Greater Intell is a natural and easy choice for a partner to drive Stella forward," said Ken Davis, CEO of Xcellerate. "Their team is widely known as a premier provider of solutions for the MSP market. Furthermore, their growing product line and comprehensive knowledge of Kaseya VSA makes them an ideal choice to accelerate the penetration of Stella. Our investment reflects our confidence in the team at Greater Intell and the market opportunity for KBS."
The partnership will increase the development pace and focus of Stella and integrate it with Greater Intell's other solutions for MSPs. The company has accelerated its product development pace in recent months with the announcement of giDocs and giLens for Kaseya VSA. The planned integration of Stella into Kaseya VSA, combined with the unified and broad product line from Greater Intell are significant for the large number of customers using Kaseya's IT systems management solution.
"Greater Intell's partnership with Xcellerate and its focus on development and marketing of Stella will add significant value for Kaseya VSA users," said Prakash Khot, CTO of Kaseya. "Our most successful MSP customers have made it clear that Knowledge Based Systems have become a critical building block for their operations. Our platform continues to attract a growing base of solutions that integrate with our market-leading technology. We are pleased to see this solution, integrated with Kaseya, coming to market from our partner Greater Intell. We are looking forward to seeing the products of this partnership and the benefits that they will deliver to Kaseya users."
The acquisition of Stella and move into knowledge and site management sets the stage with another foundational building block for the Greater Intell product suite. The company's growing suite now includes all the core solutions that MSPs and IT Managers need to maximize their operational efficiency and overall profitability. "IT managed services providers are looking for a cloud-based site documentation and knowledge management solution that is quick and easy to implement, and integrates with their RMM system" said Kirk Feathers, CEO of Greater Intell. "This is what MSPs need to increase service resolution rates, keep site documentation up to date, and have all of the customer information they need instantly available. MSPs need this level of comprehensive integration to maintain profitable growth in today's highly competitive marketplace," said Mr. Feathers.
About Greater Intell
Greater Intell is a leading provider of software products and professional services for IT Management Platforms. The company's solutions enable Managed Service Providers (MSPs) and IT management to maximize their productivity and the return on investment of their information technology. Greater Intell is committed to its customers' IT efficiency and business success. Its growing customer base includes a range of industries, including healthcare, education, business services, and software firms. The company is headquartered in Kirkland, WA and is privately held. To learn more, please visit http://www.greaterintell.com.