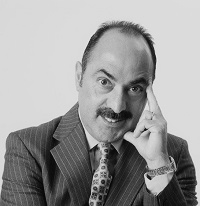 The transition to the Cloud has severely impacted partner profitability, so long reimbursement periods are not an option for SMB partners, and it's more important than ever to cater to partners. - Claudio Ayub, VP Channel Strategy
Little Rock, Arkansas (PRWEB) June 17, 2015
Perks l Channel, experienced provider of channel incentive programs that drive business performance, released a new eBook this month titled:It's Time to Flip the Channel: Why Traditional MDF is Failing. This resource highlights the evolving channel partner incentives landscape and the rising importance of incentive and loyalty marketers in the journey toward increased channel partner engagement and ROI. As more thoroughly outlined in the eBook, the channel is now in transition- embracing everything cloud as the pace of change from disruptive technologies increases. Given this new trend, traditional notions of a channel ecosystem need to be redefined.
Claudio Ayub, Perks Chief Channel Strategist emphasizes how transformative times require transformative change:
"The term slippery slope comes to mind when hearing about companies who attempt to fund partner marketing with traditional MDF/Co-Op approaches and tools. The transition to the Cloud has severely impacted partner profitability, so long reimbursement periods are not an option for SMB partners, and it's more important than ever to cater to partners while still keeping the end goal in mind. Ultimately, the focus should always be on business success and ROI."
As third platform technologies drive end-customer buying behaviors, partners should be empowered with a fresh new approach to partner-led marketing, or risk becoming irrelevant. Perks' new resource aims to provide pointers for your company to create the most efficient, effective, and engaging channel incentive program possible via the use of smart channel marketing packages available exclusively at Perks.
The eBook is now available for download at on the Perks Resource Center page. Click to download here.
As a leader in innovative rewards and recognition solutions, Perks looks forward to shedding light on the latest news in channel partner engagement.
About Perks | Channel
Perks│Channel provides services and software to help you engage your B2B and indirect channel partners to improve sales effectiveness. With a listing on the Salesforce AppExchange and a global user base exceeding 5 million users, Perks | Channel takes the guesswork out of channel incentives and loyalty programs. Utilizing the Perks' Science of Motivation™ methodology, we provide your business with the tools necessary to motivate the people who matter most to your organization. More than just a software company, we focus on creating best-in-class channel programs with tailored strategies and program design to achieve your go-to-market objectives. When you partner with Perks |Channel, we ensure that you receive the right infrastructure and processes to streamline program administration and increase channel loyalty.