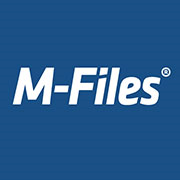 One key factor in selecting M-Files as our ISV Partner of the Year in Finland was the fact that the company was our first Finnish partner to provide an information management solution that leveraged the Microsoft Azure cloud platform
Tampere, Finland (PRWEB UK) 18 June 2015
M-Files Corporation, a provider of solutions that simplify how enterprises manage documents and other information, today announced that the company has been selected by Microsoft as its 2015 Independent Software Vendor (ISV) partner of the Year in Finland.
ISV partners have long held a position of significant importance for Microsoft and its customer companies. For Microsoft, ISVs are vital partners in the meeting of customers' current and future needs in numerous industries, business functions and geographical areas.
"One key factor in selecting M-Files as our ISV Partner of the Year in Finland was the fact that the company was our first Finnish partner to provide an information management solution that leveraged the Microsoft Azure cloud platform," said Pekka Horo, General Manager, Microsoft Oy. "Also, M-Files was the first Finnish partner whose application was globally available in the Azure Marketplace."
Thanks to the PaaS platform provided by Azure, M-Files has been able to offer its customers faster implementations, better certification of information, and more scalability than its competitors. The M-Files enterprise information management solution, based on Microsoft Azure, has contributed to the rapid growth of the company, and cloud-based solutions represents one of the most rapidly growing segments in the company's operations.
"We're very honored and thankful to Microsoft for this wonderful recognition," said Miika Mäkitalo, CEO of M-Files Corporation. "The vision of M-Files is to change the way the world manages information, and we're making this vision reality for our customers around the world with our enterprise information management solutions and Microsoft Azure cloud services. With a growth rate of 76% last year, M-Files is growing at a rate that outpaces our market by nearly ten-fold, and we foresee continued strong growth going forward as more and more companies find the M-Files approach to be radically simpler and better than alternative information management solutions."
A recognized global leader in the enterprise information management (EIM) and document management markets, M-Files has thousands of customers and more than 400 partners in more than 100 countries. The company has received numerous awards and accolades, as well as recognition in key industry and analyst reports, such as inclusion in the Gartner Magic Quadrant for Enterprise Content Management (ECM), the Nucleus Research ECM Value Matrix and the Forrester Wave: Enterprise Content Management.
About M-Files Corporation
M-Files enterprise information management (EIM) solutions eliminate information silos and provide quick and easy access to the right content from any core business system and device. M-Files achieves higher levels of user adoption resulting in faster ROI with a uniquely intuitive approach to EIM that is based on managing information by "what" it is versus "where" it's stored. With flexible on-premises, cloud and hybrid deployment options, M-Files places the power of EIM in the hands of the business user and reduces demands on IT by enabling those closest to the business need to access and control content based on their requirements. Thousands of organizations in over 100 countries use the M-Files EIM system as a single platform for managing front office and back office business operations, which improves productivity and quality while ensuring compliance with industry regulations and standards, including companies such as SAS, Elekta and EADS. For more information, visit http://www.m-files.com.
M-Files is a registered trademark of M-Files Corporation. All other registered trademarks belong to their respective owners.