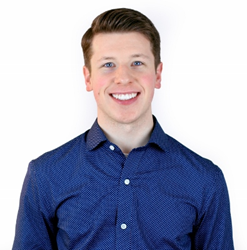 Rockville, Md. (PRWEB) June 18, 2015
Van Eperen & Company (Van Eperen), http://www.veandco.com, a full-service public relations and digital marketing communications agency, announced today its status as a Google Partner, distinguishing Van Eperen as a trusted Google online marketing expert.
To achieve Google Partner status, Van Eperen fulfilled program requirements by demonstrating expertise in Google AdWords, implementing advertising best practices, completing a series of certification exams and maintaining the minimum required monthly client spend.
"This is the evolution of our industry," said Laura Van Eperen, @LauraVanEperen, CEO of Van Eperen & Co. "Our Google Partner status demonstrates our continued commitment to delivering a full range of digital services to meet our clients' needs."
Drew Blais, @drewblais, digital strategist at Van Eperen, spearheaded the firm's accreditation efforts. Blais received his Google AdWords professional certification after passing fundamental and advanced Google AdWords search exams.
"Van Eperen's Google Partnership validates our ability to create advanced and customized Google AdWords solutions that drive results," said Blais. "We're excited to demonstrate our digital expertise as the communications industry continues to evolve."
Google AdWords is an online advertising platform that lets companies choose where their advertisements are displayed, determine the budgets and measure their results.
About Van Eperen & Company
Van Eperen & Company (VE & Co.) is full-service public relations and digital marketing communications agency. As a woman-owned MBE and MDOT-certified business, VE & Co. is authorized to provide professional services to the government through the GSA schedule. Founded in 2004 to deliver exceptional results to clients, the company holds steadfast to its commitment to exceeding client expectations, while keeping ethics and social responsibility at the forefront of every endeavor. For more information, call 301-836-1516 or visit http://www.veandco.com.
# # #