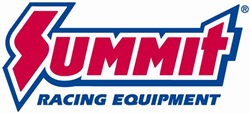 Tallmadge (PRWEB) June 22, 2015
Holley's HP EFI systems give tuners the ability to adjust an engine's air/fuel ratio and timing to improve performance. Holley built in controls for nitrous oxide, turbo boost, and water-methanol injection systems, plus a data-logging system with a whopping 2 GB of memory.
Each system boasts eight sequentially driven 8:2 peak and hold fuel injector drivers, good for controlling up to 16 injectors. On the ignition side, the system has outputs to control up to eight individual ignition coils.
But the real beauty of Holley's HP EFI System is its plug-and-play nature. The ECU and Harness Kits come complete with everything needed for installation. Once set up, the system is self-tuning and will calibrate its fuel table automatically. Other features include:

Unique lbs./hr.-based fueling strategy promote easier tuning
Advanced idle, closed loop, and enrichment strategies for stable operation
1-5 bar MAP sensor capability
2-channel knock control sensor inputs
Dedicated fuel and oil pressure inputs
Sealed automotive and marine-grade connectors
Holley has just introduced several new kits tailored to Ford Modular and Coyote engines, plus Chrysler's third-gen 5.7L Hemi.
See the Holley HP EFI ECU and Harness Kits for Ford at Summit Racing
See the Holley HP EFI ECU and Harness Kits for Chrysler 5.7L Hemi at Summit Racing
Summit Racing Equipment
http://www.SummitRacing.com
1-800-230-3030