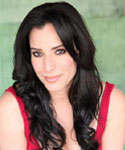 At every turn, your creative exploration is guided and nurtured by industry experts through a progression of unique hands-on exercises.
Los Angeles, CA (PRWEB) June 25, 2015
The Academy of Home Staging & Design is proud to announce an esteemed panel of TV design executives to speak at this years Interior Design Certification Course held at the LA Mart, located at 1933 S Broadway Los Angeles CA, October 5-9 2015.
The Interior Design Certification Course is a 5 day certification program which covers everything to start an interior design business from basic interior decorating to advanced home renovation projects and will also include a star studded cast of TV design show production experts divulging insider secrets to gaining media exposure to catapult new business. These representatives are from every field of TV Design and will be present to share their behind the scenes expertise, stories, and tips on the TV design world. The impressive line up includes: Terri Davis, Damon Zwicker, and Casandra Franceschi-Coronado.
Terri Davis has directed, produced and written hundreds of hours of programming for networks including HGTV, TLC, Lifetime, Style, Discovery and E. Interior Design shows include 7 seasons on Design on a Dime, The Christopher Lowell Show, Home Made Simple, and Interior Motives. Terri has received 2 Emmy nominations for work as episode producer/writer for Interior Motives and The Christopher Lowell Show.
Damon Zwicker is a reality TV executive producer who started his career in 2001 with Spy TV. Damon has continued to work on reality shows including design shows on Discovery, TLC, and HGTV and will be sharing his expertise on all of the behind the scenes of a successful show on TV.
Cassandra Franceschi-Coronado is a reality TV talent manager for the past 11years. Cassandra's focus is on lifestyle experts and has managed talent on many design shows including Design on a Dime, Designers Challenge, Designing for the Sexes, Tacky House, 24Hour Design and Home Made Simple. She will share her expertise on what it takes to make it as talent in the TV design business.
Students will also spend the entire week with Wanda Colon, Interior Design host on TLC's Home Made Simple, HGTV's 24 Hour Design and the Tasty Awards nominated show on YouTube Spanglish Cooking and Design. Wanda has collaborated with The Academy of Home Staging & Design and will be the instructor for this year's course. This course will take students through 5 consecutive days of progressive learning, hands on projects, multiple guest speakers and intensive business acumen to complete the Interior Design Certification.
Students will learn all aspects of running and starting an Interior Design business immediately upon completion. The 5 day Interior Design Course will begin on October 5th -9th 2015 at the LA Mart in Los Angeles, Ca. LA Mart is located at 1933 S. Broadway, Los Angeles CA 90027. Any student who signs up before August 1st will save $500 or $750 off each seat when 2 students sign up together. Seating is limited. For more information about The Academy of Home Staging and Design please click here: http://www.theacademyofstaging.com/courses/interior-decorator.html. To register for the The Interior Design Course please call 800-574-5576.