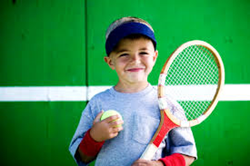 ADR Mortgage sponsors the 2015 Raleigh Tennis Pro League
Raleigh, NC (PRWEB) June 21, 2015
For the second consecutive year, ADR Mortgage is the title sponsor for the Raleigh Tennis Pro League. The ADR Mortgage Raleigh Tennis Pro League starts today Friday, June 19, 2015 at 7pm.
Team ADR Mortgage consists of 8 pro tennis players: Paul Goode, Sanaa Bhambri, Jessica Cook, Leydi Zora, Thomas Mozur, Phillip Faulkner, Shaun Sumner, and John Franceschina. ADR Mortgage's captain, Paul Goode, is the USTA 30 and Over National Clay Court Champion and is the Director of Tennis at the Raleigh Racquet Club. ADR Mortgage is also sponsoring the Triangle Swim Club. Goode will lead the ADR Mortgage Team in the three-month league against other professional tennis teams.
Come watch the area's best tennis players compete for prize money and a season championship. There will be great match-ups featuring former college players from NC State, Notre Dame, Kansas, and other schools. All ADR Mortgage Raleigh Pro League matches are open and free to the public, so come enjoy the action.
The 2015 ADR Mortgage Raleigh Pro League kicked off on June 19th, at the Brier Creek Country Club. An estimated 300+ fans and spectators will be cheering on Team ADR Mortgage as we face Brent Bennett and his team.
Interested in obtaining a mortgage or refinancing your home? Call a licensed mortgage professional, TJ Powell, at (919) 622-1483. (Individual NMLS: 78385, Co. NMLS: 88010)