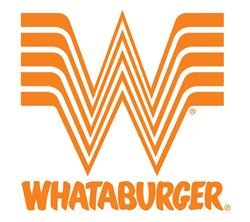 San Antonio, TX (PRWEB) June 19, 2015
Starting at 11 p.m. tonight, Whataburger will begin serving its full breakfast menu during normal breakfast hours from 11 p.m. to 11 a.m., including all menu items with eggs.
Earlier this month, Whataburger announced the company had been affected by the national egg shortage caused by a recent outbreak of avian influenza. Due to the shortage, the company had to limit the hours it served menu items with eggs.
After securing additional egg supply, Whataburger is no longer experiencing an egg shortage.
"While Whataburger was originally made famous by our burgers, our customers really love our breakfast menu – including those menu items made with eggs. We know it's been a tough couple of weeks for our customers, but we're really grateful for their support while we worked to build up our egg supply," said Whataburger Chief Operating Officer Dino Del Nano. "All of us at Whataburger are so happy to get back to normal and serve our full breakfast menu to customers during our usual breakfast hours from 11 p.m. to 11 a.m."
ABOUT WHATABURGER:
Whataburger has focused on its fresh, made-to-order burgers and friendly customer service since 1950 when Harmon Dobson opened the first Whataburger as a small roadside burger stand in Corpus Christi, Texas. Dobson gave his restaurant a name he hoped to hear customers say every time they took a bite of his made-to-order burgers: "What a burger!" Within the first week, people lined up around the block for his 25 cent, 100 percent beef burgers served on five-inch buns. Today, the company is headquartered in San Antonio, Texas, with more than 780 locations in 10 states with sales of more than $1 billion annually.
http://www.whataburger.com
http://www.facebook.com/whataburger
http://www.twitter.com/whataburger
http://www.instagram/whataburger